News
Hellboy DVD/Blu-ray Release Date and Special Features
Hellboy is now heading for its home release on Blu-ray, DVD, and digital. Here are the details you need...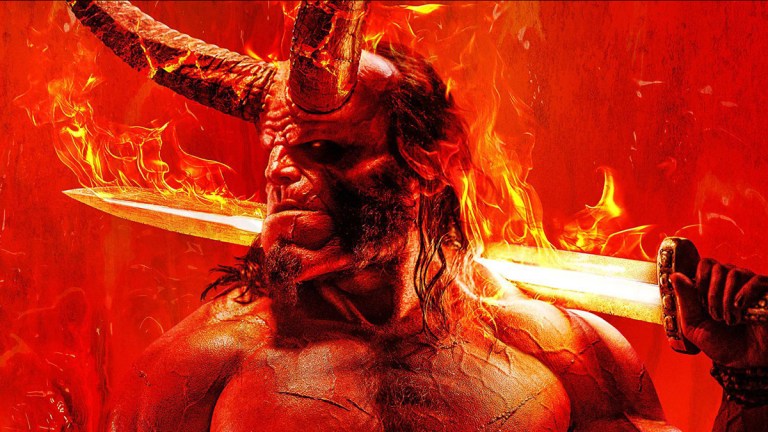 Neil Marshall's Hellboy reboot always had a tough road ahead. Starting fresh after Guillermo del Toro's beloved 2004 and 2008 Hellboy movies with a brand new Big Red and an iconic story from Mike Mignola's comics took a lot of nerve, but when Stranger Things star David Harbour was announced in the title role after Ron Perlman turned it down, it seemed that the new team faced an uphill battle to generate enthusiasm for the project.
Little did we know that throughout production on the reboot, Dog Soldiers director Marshall was facing his own uphill battle. Tales of problems on set and forced edits plagued the film before it was even released, and when it was? The reviews weren't smothering it in praise, and the movie is still hovering around 17% on Rotten Tomatoes. Audiences then went on to give it a little more love, but not an excessive amount, leading star Harbour to wax lyrical on Hellboy's unfair treatment across the board.
Hellboy Blu-ray and DVD Release Date
If you've been waiting for the film's home release to find out for yourself whether it's been a bit underrated, or you just want to give it another watch, Hellboy will be released on DVD, Blu-ray, and 4K UHD on July 23.
Hellboy Blu-ray and DVD Special Features
Special features currently include:
Deleted scenes
Previsualizations
3-part Tales of the Wild Hunt: Hellboy Reborn documentary
As always, we remind you that bonus content can vary by format, territory and retailer.