News
HBO To Celebrate Women's History Month By Highlighting Female-Centric Content
From Game of Thrones to Westworld, HBO's Women's History Month schedule proves the channel already prioritizes female-centric content.
HBO has put a lot of thought into how it wants to celebrate this year's Women's History Month. There are phases to the celebration and everything, which only goes to show how much women-centric content HBO already has to offer.
From TV shows like Game of Thrones and Westworldto movies like Joy and Suffragette, HBO is doing an admirable job when it comes to creating content that both appeals to and represents women. (Though the discussion of women in behind-the-scenes positions is one that has to be had more often, across the networks.)
For March, the media company will be highlighting its different female-centric TV shows, documentaries, and movies available to stream on HBO Now and HBO Go. A different story will be featured on their homepage every day. There's even a promotional video compilation, highlighting some of the kickass female characters in HBO programming, including from TV shows Game of Thrones', Westworld, Little Big Lies, Insecure, and Veep…
So what will this celebration look like exactly? Well, starting on March 5th, HBO will launch four waves of "Women Make History" programming by highlighting a different TV show, movie, documentary, or character every day…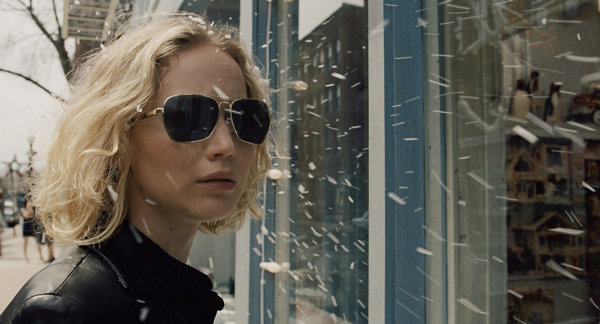 Week #1: The First Wave
3/05: Triangle: Remembering the Fire3/06: Suffragette3/07: Bessie3/08: Lady Day at Emerson's Bar & Grill3/09: Grey Gardens3/10: Joy3/11: Confirmation
Week #2: Fictional, Influential
3/12: Daenerys Targaryen, Game of Thrones3/13: Selina Meyer, Veep3/14: Issa Dee, Insecure3/15: Carrie Bradshaw, Sex and the City3/16: Kima Greggs, The Wire3/17: Hannah Horvath, Girls3/18: Amy Jellicoe, Enlightened3/19: Maeve Millay, Westworld
read more: Game of Thrones Season 8 – Everything We Know
Week #3: Judges, Journalists and Activists
3/20: Gloria: In Her Own Words3/21: Portraits of a Lady3/22: Mavis!3/23: The Vagina Monologues3/24: A Girl in the River: The Price of Forgiveness3/25: Mariela Castro's March: Cuba's LGBT Revolution3/26: The Trans List
read more: Game of Thrones Season 8 Predictions and Theories
Week #4: Artists and Industry Pioneers
3/27: Everything Is Copy: Nora Ephron Scripted & Unscripted3/28: Bright Lights: Starring Carrie Fisher and Debbie Reynolds3/29: Wishful Drinking3/30: In Vogue: The Editor's Eye3/31: Whoopi Goldberg Presents Moms Mabley
So, if you're looking for a TV show to binge-watch this March, or perhaps for a documentary to give you a new perspective on the world, why not try one of HBO's female-centric suggestions? They're good for every month, even if it's not technically dedicated to women's history.