News
HBO Is Airing a Seven Hour Version of The Godfather
HBO leaves the gun, the cannoli and the lost footage in The Godfather Epic.
HBO has a sentimental weakness for Godfather fans and spoils them, as you can see. The premium cable network loves its gangsters, from The Sopranos to Boardwalk Empire and knows how to return a favor. They are showing the full un-cut version of The Godfather Epic, a chronological telling of Francis Ford Coppola's mob movie classics The Godfather and II, as Silvio Dante called it from his office in Bada Bing.
The full seven-hour version of The Godfather Saga has never been broadcast. An edited version ran on NBC in 1977. The Godfather Epic adds deleted scenes to the first two movies to create a full history of the Vito Andolini's family from Corleone, Sicily, through the Lower East Side to Las Vegas. From Marlon Brando, back to Robert De Niro and to their sons, played by Al Pacino, James Caan, John Cazale and to a lesserr extent, their German-Irish counseler played by Robert Duvall.
If you don't have seven hours to devote to this loving devotional, HBO is also making it available on HBO Go and – I just checked – it's available on On Demand until Jan 28.
The Godfather is not just a great gangster film, it is one of America's great films telling a truly American story. An immigrant passes through Ellis Island with nothing to his name but a price on his head. The New York City Immigration officials change his name and he becomes a captain of industry, leaving a dynasty that ultimately survives all of its enemies but oranges.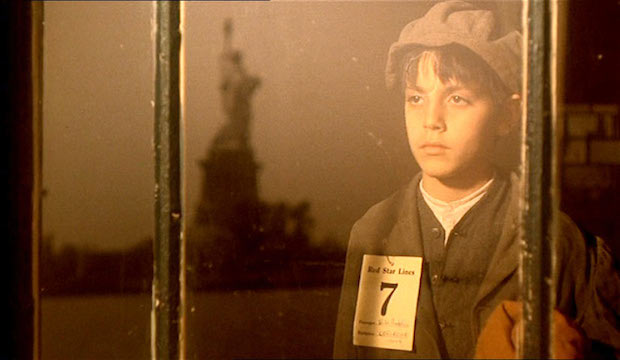 Francis Ford Copolla always saw his adaptation of Mario Puzo's classic, best-selling novel as an indictment of corporate America, made tender by its familial grounding. No mob movie made violence look more artful. Not many mob movies made food look so good either.
HBO is airing The Godfather Epic, with 5.1 audio and full HD, through January 28th.
SOURCE: CONSEQUENCE OF SOUND