News
HBO Developing Behind-the-Scenes Movie About The Godfather
Francis & The Godfather will tell the Luca Brasi story that Michael couldn't tell Kay.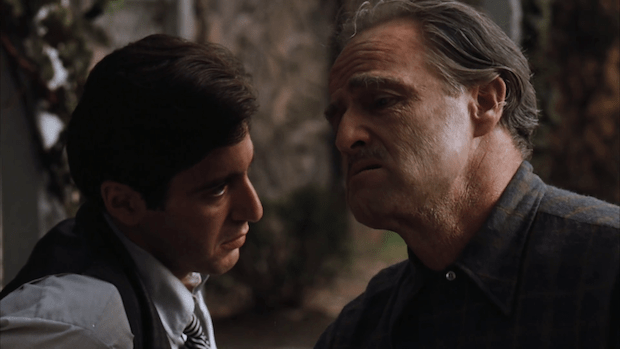 Blood is a big expense, but it's been paying off for HBO. The premiere channel brought The Sopranos and Boardwalk Empire to the small screen. It runs different cuts of The Godfather perennially. Now it will tell the story of how the gangster movie classic came to be made and not in a made-guy kind of way. HBO Films is developing Francis & the Godfather.
Francis and the Godfather will be based on a 2015 Black List screenplay by Andrew Farotte. It tells how Francis Ford Coppola brought the adaptation of Mario Puzo's mob best seller to the screen in 1972.
HBO hasn't named a director or any of its own casting for Francis  & The Godfather. They did say that it will be executive produced by Mike Marcus, Doug Mankoff and Andrew Spaulding. Peter Bart, the Paramount pezzonovante who first optioned Puzo's novel and worked closely with Robert Evans and Coppola, will serve as a consigliere.
Francis & The Godfather will name names, going behind the scenes of the embattled film. It will show how Coppola came aboard, got Al Pacino past Paramount's casting and which real life gangsters sought an audience with screen legend Marlon Brando.
The Godfather went on to be regarded as one of the top three motion pictures ever made, depending on the year. It won the Best Picture Oscar in 1973, as well as a best actor statue for Brando, and an adapted screenplay award for Puzo and Coppola.
And what is the interest for the Tattaglia family?