News
Has Hallowe'en come early?
Nope, there's still a good three more months till it's time to turn all the lights out and hide from kids running rampant, up past their bedtimes and hopped up on too much sugar. But there is some news on a new Rob Zombie movie...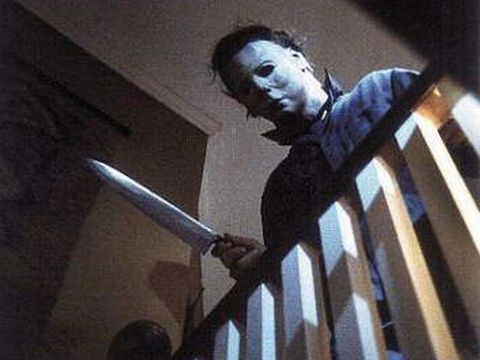 No, your calendar isn't wrong. But this year Halloween is coming early courtesy of Rob Zombie's remake of the hit 70's slasher movie. It's scheduled to hit American multiplexes next month with a UK release expected nearer the actual occasion. But why should we be interested in yet another remake, let alone one written and directed by a heavy metal musician?
Well, Rob Zombie isn't just any rock star. Having just two feature films to his name, Zombie has already established himself as one of the most inventive, interesting directors the horror genre has to offer. His first movie, House Of 1000 Corpses, found its way onto screens in 2003, after three years of being passed between movie studios who were afraid to release a film so graphically violent. While at times it's perhaps too manic (although still a fantastic, entertaining film), it offered something different in the form of a camp, gory bloodbath that saw a solid return at the box office, kick-starting the current trend of graphic horror movies such as Saw and Hostel.  
The film was followed up with 2005's The Devil's Rejects. Showing massive improvement, Zombie mixed high tension with shocking ultra-violence and created the most accomplished, if not overlooked, horror film in some time. Should Zombie apply these skills to the Halloween remake, then it will prove to be quite a film. 
Given that horror fans have seen some classics butchered by remakes over past few years it's understandable that the reaction to this film has not been entirely positive. In fact, coverage of the films pre-production on the website Ain't It Cool News hasn't been far short of a smear campaign. But preview screening reviews are starting to emerge on the internet and the response so far has been largely positive.  
It would seem that this film is in a no win situation. Even enthusiasts seem to be approaching with the attitude 'it won't be as good as the original but it should still be good'. However, the horror genre needs a big movie at the moment. Hostel Part II's bizarre summer release date limited the film's success (a similar release date for Zombie's The Devil's Rejects saw a similar box office return in 2005). Grindhouse will be limping onto UK screens as two movies later this year and the Saw franchise churns out another sequel quicker than people can seem to muster the care.  
Lest we be faced with 15 certificate thriller-horror for the next few years, it's fortunate that Halloween could yet prove to be the biggest and most important horror film of the year.