News
Has Bill Murray killed off Ghostbusters 3?
The latest word on Ghostbusters 3? Sony still isn't keen to make the film without Bill Murray, and Murray continues to show no interest...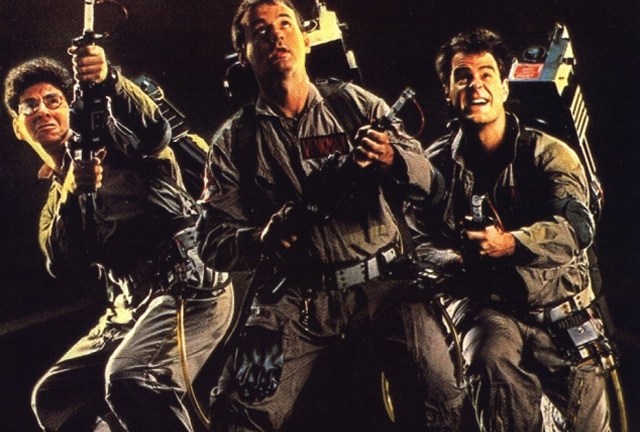 It's been a saga that's rolled on for some time. Every time a Ghostbusters 3 story seems to appear, it's either that Dan Aykroyd is assuring the world it's happening, or else it's a report that the disinterest of Bill Murray in the project is threatening to derail it.
The last we heard, it looked like the film was going to go ahead without Bill Murray's involvement. But it's been little secret that Sony wants him back on board, even to the point of apparently being willing to kill the project if he doesn't do it. It seems that may actually be the case.
With no sign of Murray warming to the idea of Ghostbusters 3, he may well have, in turn, killed the chance of the film happening. We'll let you debate whether that's a good or bad thing.
The latest update comes in a story over at Deadline, in a piece discussing the next project of writers Gene Stupnitsky and Lee Eisenberg. The pair had penned Bad Teacher, a surprise hit this year, and also worked on the script for Ghostbusters 3. The report notes that a new Ghostbusters film could be ready to start shooting in the spring of 2012, but it reiterates the belief that "the studio isn't going to make it without Bill Murray".
The latest on Murray, according to the story, is that "as recently as last month, he had not read the script, or if he did, he has not reached out to get the dealmaking started".
The feeling continues to be, therefore, that Sony wants Murray on board before it will give Ghostbusters 3 a green light. And, given that this has all been going on for over a year, there's little sign that he's going to sign up for the film.
Might it be time to consider Ghostbusters 3 dead, we wonder?
Follow our Twitter feed for faster news and bad jokes right here. And be our Facebook chum here.