News
Harry Potter and the Half Blood Prince: third trailer released
A third trailer for the next Harry Potter film has emerged. And Harry, unsurprisingly, is The Chosen One....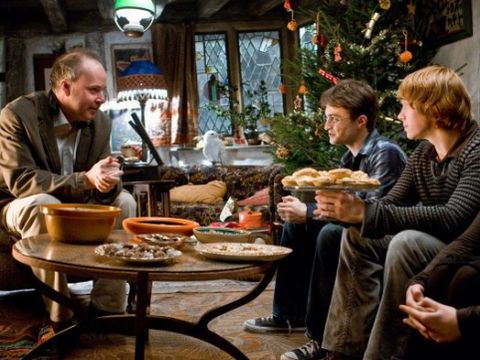 If things had gone to the original plan, then Friday 21st November would have been the point where Warner Bros was releasing Harry Potter and the Half Blood Prince into the world. However, bereft of enough summer blockbusters to fill its slate in 2009, the firm – as Potter fans are all-too-aware – shunted the sixth cinematic trip to Hogwarts back to next July.
On the same day that the film was set to launch, Warner Bros will instead be launching the latest trailer for the film into US cinemas, and presumably it'll filter over to Blighty, too.
Depending on how you read it, that's either inspired marketing, or a swift kick to the guts for those who would rather have spent 21st November watching the actual film, rather than a minute or two of promo material from it. Presumably a fourth trailer will follow in the run up to the release proper next year, which will stretch material from a book that's already not got much in it  even more. We may even have seen all there is to see, save for the ending, by the time it comes out. After all, this is a film that's more about what goes on in the final act, with Potter fans complaining that the rest of the book is fairly dull character building. Tricky, when the characters and motivations have been seemingly set in stone for some time.
The trailer, which introduces Jim Broadbent's Professor Horace Slughorn, opens with a nice tongue-in-cheek line from Daniel Radcliffe, and has lots of talk of The Chosen One. It's decent enough, and the effects look great. Plus, with David Yates at the helm, we have hopes for the film.
But given how Warner Bros had apologised for delaying the film and disappointing its fanbase, to have three trailers already released when the film is still around eight months away seems a little bit of overkill. Who does Potter think he is? Batman?
You can check the trailer out here…