News
Harry Dean Stanton Dies at 91
Harry Dean Stanton took eccentricity to new levels in an eclectic mixture of memorable roles.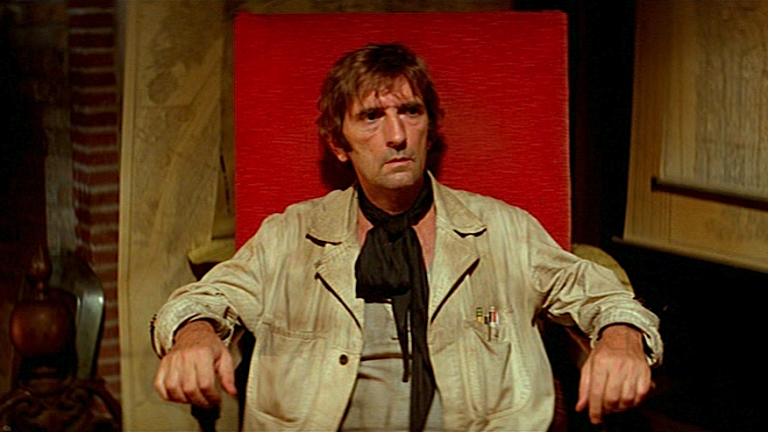 Character actor Harry Dean Stanton died of natural causes at Cedars-Sinai Hospital in Los Angeles on Friday, September 15, his agent John Kelly announced. He was 91.
Stanton, who made his breakthrough in Wim Wenders' Paris, Texas, submerged himself in over 250 movies since he began acting in the 1950s. That didn't make him any less unforgettable, putting his subtle stamp on such films as Cool Hand Luke (1967), Two-Lane Blacktop (1971), Godfather II (1974), Ridley Scott's Alien (1979), John Carpenter's Escape From New York (1981). He taught Emilio Estevez how to boost cars in the cult classic Repo Man. Stanton hit the mainstream in John Hughes' Pretty in Pink (1986), where he played Molly Ringwald's unemployed father. He played Paul/Saul in Martin Scorsese's The Last Temptation of Christ in 1988. 
He played against Jack Nicholson, a lifelong friend, in The Missouri Breaks and Bob Rafelson's Man Trouble. He also appeared in The Mighty, and the film adaptations of Stephen King's Christine and The Green Mile.
Stanton collaborated with David Lynch in the 1990s films Wild at Heart and Twin Peaks: Fire Walk With Me. He reprised the role of Car Rodd in the Showtime limited series Twin Peaks: The Return in the 2010s.
Stanton was born in Irvine, Kentucky. His father, Sheridan Harry Stanton, was a tobacco farmer and barber, His mother, Ersel, was a hairdresser, but by all reports he grew up in a musical family. Stanton, who fought in the Battle of Okinawa in the Second World War while serving as a cook in the Navy, played guitar and sang country songs in nightclubs early in his career. He mixed acting with music, appearing in the music video for Dwight Yoakam's "Sorry You Asked," Ry Cooder's for the song "Get Rhythm," and Bob Dylan's "Dreamin' of You."
Stanton majored in journalism and radio arts, and performed at the Guignol Theatre at the University of Kentucky. He studied at the Pasadena Playhouse in Pasadena, California. He made his TV debut in a 1954 episode of the anthology series The Inner Sanctum, ultimately appearing across the television spectrum is such series as The Rifleman, Gunsmoke, Have Gun Will Travel, The Untouchables, Bonanza, The Wild Wild West, The Andy Griffith Show, Mannix, and Adam 12.
He made his uncredited film debut in Alfred Hitchcock's 1956 docudrama The Wrong Man, which starred Henry Fonda and Vera Miles. Other early films included Pork Chop Hill, In the Heat of the Night, How the West Was Won, The Adventures of Huckleberry Finn, and What's the Matter With Helen?
Stanton's last film project, Lucky, is set to be released on Sept. 29.