News
Happy Death Day Trailer
It's a horror-themed Groundhog Day as one poor girl gets trapped in a time loop. Here's the intriguing new trailer for Happy Death Day...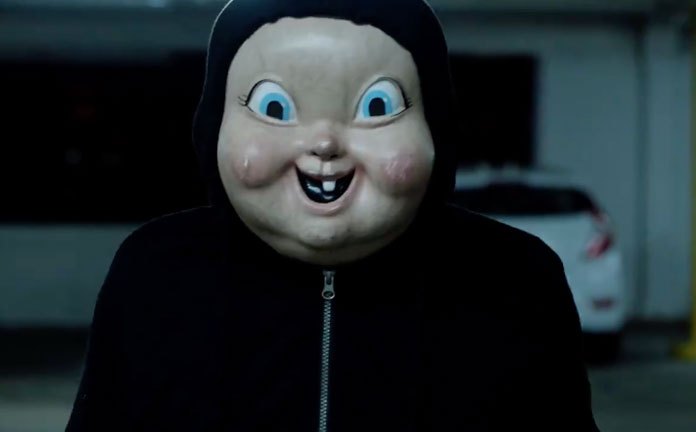 Blumhouse, the low-budget film production company that rakes in maximum cash for scares, is back again with a brand new horror flick. 
Happy Death Day will be arriving just in time for Halloween, naturally, on Friday the 13th of October – again, naturally – and only time will tell if this new film will be as big a hit for the 'House as their other offerings from the last few years, which include Get Out, Split, The Gift, the underrated Unfriended and the Oscar-nominated Whiplash.
Judging by this trailer, though, all signs point to a big fat yes. Take a look…
The film is helmed by Christopher Landon, who recently called the shots on both Paranormal Activity: The Marked Ones and Scouts Guide To The Apocalypse, and stars La La Land's Jessica Rothe as the unfortunate victim of the piece, who by all accounts has the birthday from hell when she gets stuck in a time loop that sees her reliving the day of her unfortunate demise over and over, until she can uncover her own killer.
It's a Groundhog Day slasher! Which sounds extremely fun. One ticket, please.