News
Happy Death Day 2U: Trailer, Cast, Release Date, Story Details, and News
Blumhouse horror sequel Happy Death Day 2U ups the ante and meta-minded horror, setting up a bloody Valentine's Day.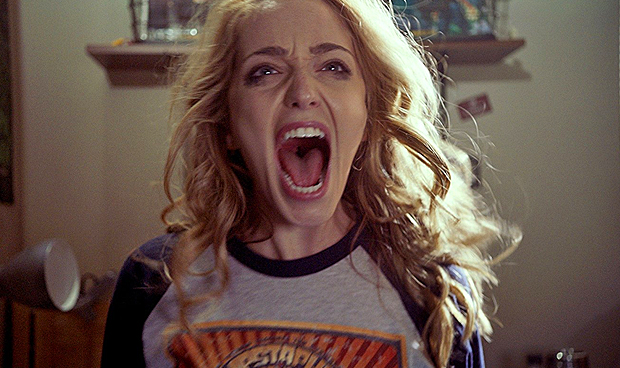 Happy Death Day may not have broken the box office with Avengers: Infinity War level might, but the Groundhog Day-influenced 2017 Blumhouse horror flick managed to achieve something impressive in its own right, manifesting as a big bang for the studio's buck, with the micro-budgeted ($4.8 million) movie managing to reap $55.6 million at the domestic box office, which adds to a total of $122.6 million worldwide. Consequently, sequel prospects quickly glistened like frosting on a Happy Death Day 2U cupcake.
The sequel, titled Happy Death Day 2U, saw original film helmer Christopher B. Landon back in the director's chair, this time working off his own script. He's joined by a returning producer in studio head Jason Blum. Angela Mancuso and John Baldecchi return as executive producers, joined this time by Samson Mucke.
Happy Death Day 2U Trailer
Check out the brand new Happy Death Day 2U trailer…
And here's the earlier trailer…
While the first film had Tree Gelbman successfully break the loop that saw her continuously killed, fate (or $122 million of surprise box office success,) has concocted a repeat experience for the chronologically-afflicted coed. Indeed, the stakes have been raised, with the new masked killer not only dealing more obligatory deaths to Tree but also stalking those close to her. Moreover, the sequel appears to tout – with the same amount of self-awareness – many of the original's meta-minded beats, seemingly building to a game-changing crescendo in which Tree and company attempt to science-up a solution.
Happy Death Day 2U Release Date
Happy Death Day 2U will be released on Feb. 13, moving up by one day after the father of a victim of the Parkland school shooting asked for the film to not be released on Feb. 14, the anniversary of the shooting.
Happy Death Day 2U Cast
As things started to get underway for Happy Death Day 2U, we first learned about the makeup of the cast via Deadline.
Jessica Rothe, who played time-loop-stuck sorority girl protagonist Tree Gelbman in the first film, returns for the sequel. The same goes for Isreal Broussard, who played Carter Davis. Additionall cast returnees include names like Rachel Matthews, Charles Aitken, Caleb Spillyards and Laura Clifton.
read more: Happy Death Day is More Than Just a Horror Movie Groundhog Day
Joining the returning cast are the following newcomers:
Suraj Sharma (Homeland, Life of Pi) plays Samar Ghosh, a character described as "a science enthusiast and geek who enjoys coding in his spare time." Sarah Yarkin (Gunpowder, American Horror Story) plays Dre Morgan, described as "a science geek and tom-boy with a sleepy feline gaze who is Samar's partner-in-crime."
Happy Death Day 2U Story
The original Happy Death Day put a horror spin on the premise of 1993's Groundhog Day (which the film itself addresses), in which Rothe's Tree relives a single day in a perpetual loop, each time waking up next to Broussard's Carter, culminating with her murder at the hands of a mysterious assailant. While the film ends with Tree finally discovering the identity of her killer and breaking the loop, the sequel will apparently waste little time jumping back into the time-whammying woe.
Director Christopher B. Landon has teased very early on that Happy Death Day 2U will immediately provide crucial answers regarding Tree's time loop before picking things up in a manner akin to the Back to the Future sequels.
Happy Death Day 2U Poster
Here's the official Happy Death Day 2U poster: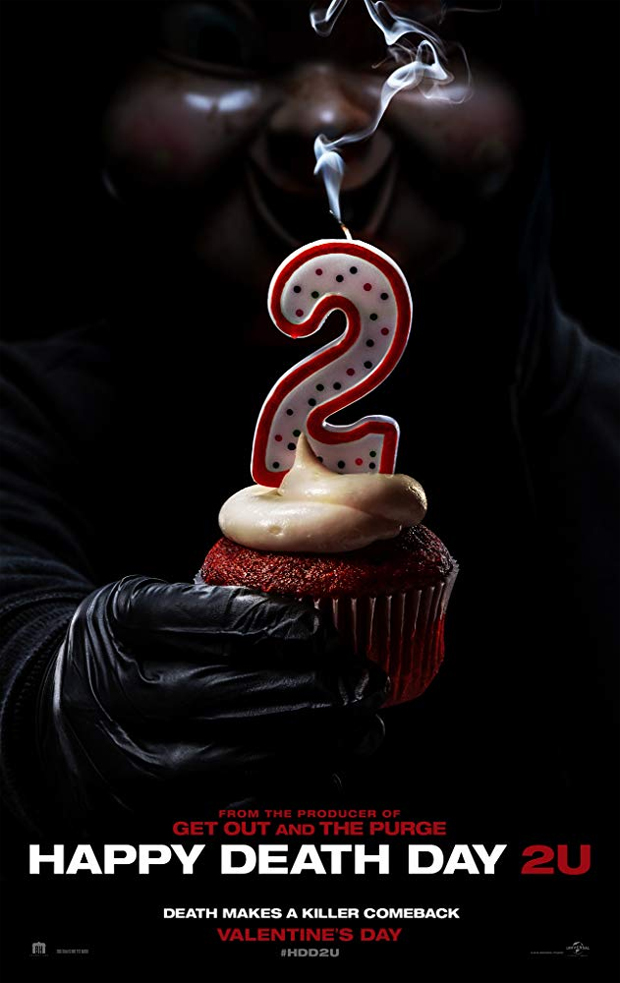 Joseph Baxter is a contributor for Den of Geek and Syfy Wire. You can find his work here. Follow him on Twitter @josbaxter.