News
Han Solo Star Alden Ehrenreich Signed for Three Star Wars Movies
Aldrn Ehrenreich might be playing Han Solo for a few years after Solo: A Star Wars Story...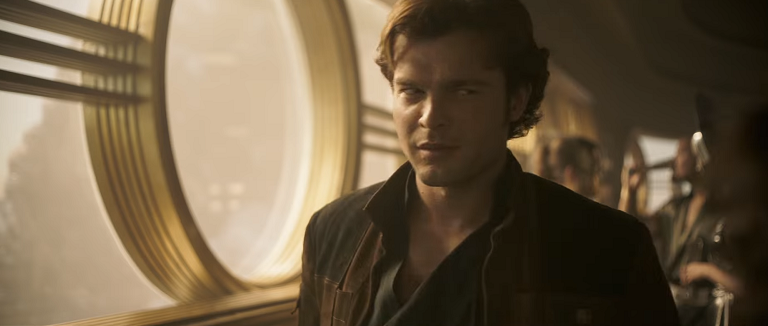 Now this is interesting. The first of Disney's Star Wars films away from the strict Skywalker narrative was Star Wars: Rogue One, a one-off self-contained story that acted as a prequel to A New Hope, but one that worked in a completely standalone way from the other films.
The second spin-off, though, sees Alden Ehrenreich playing a young Han Solo in Solo: A Star Wars Story, that arrives in theaters next month. And the thing is, it may not be the last we've seen of young Solo. For in an interview with Esquire, Ehrenreich has confirmed that he has a multi-picture Star Wars deal.
"Three," he revealed, when asked how many films he was signed up for. "I don't know if that's officially, uh, public. But, yeah".
Well it's public now. Presumably, Lucasfilm has in mind that somewhere down the line there could be further adventures of young Han Solo, although no such project has thus far been announced. We can speculate that he may be a character that weaves into other planned prequels if you like, but we've got no knowledge of that, and wouldn't want to mislead you. It's always worth noting that Lucasfilm has long wanted to make a Boba Fett movie, though, and there's plenty of opportunity to put Han in something like that.