News
Han Solo Has a Beard in Star Wars Battlefront II
There's something different about Han Solo in Star Wars Battlefront II. Can you guess?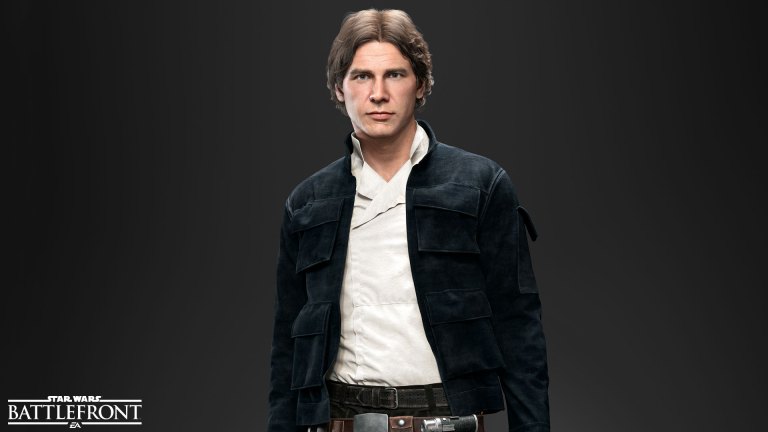 Star Wars Battlefront II is finally here, bringing with it a new story campaign that takes place after Return of the Jedi but before The Force Awakens. Many of the characters you love return for quick cameos, such as Luke Skywalker, who gets a whole level to himself to thrash stormtroopers. 
One character who's made a return in the game is everyone's favorite scoundrel, Han Solo, and he's raising some eyebrows. Just look at a screenshot from his cameo in the game: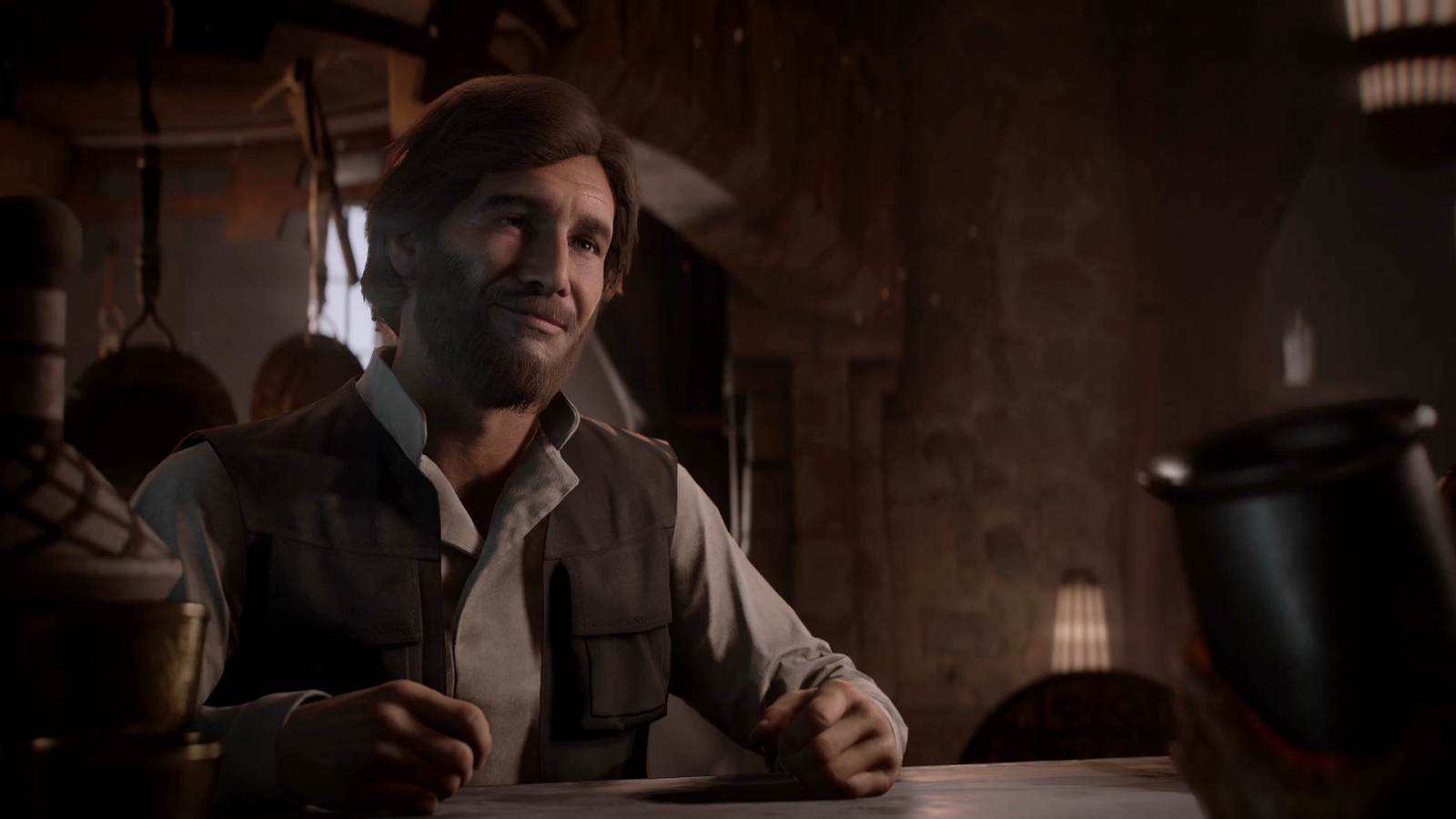 Yes, that is indeed a beard on Han's usually clean-shaven face. We meet the Solo beard during a sequence in Maz Kanata's castle, where Han has come to get some precious intel from an Imperial defector, but none of that ultimately matters because Han's new style choice is amazingly distracting. 
The Solo beard didn't actually originate in Star Wars Battlefront II, but in the Aftermath series of novels by Chuck Wendig. Those books take place around the same time period and see Han and Chewie traveling to Kashyyyk to free the forest planet from Imperial rule. The fact that Lucasfilm is trying to keep the new canon cohesive with little details like the Han beard appearing in both books and the games is all well and nice, but seeing the new look on screen is a bit shocking. 
Still, it's not the worst thing that's ever happened to Han. Remember that time he was murdered by his son and fell a billion stories into nothingness?