News
Hammer Horror's Captain Kronos Will Continue to Hunt Vampires for Titan Comics
Hammer's Horror Hero Captain Kronos has guts. And you can see then in Titan's new comic series.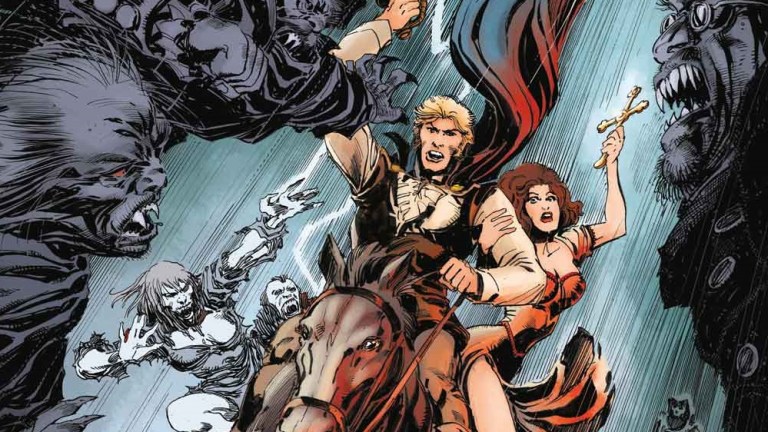 Mind you, get home before dark now. There is death in every doorway, trembling in every heart. Several young maidens have been found dead in the countryside of Eastern Europe. Their faces aged mercilessly in the unrelenting sun. Locals think there is a vampire in the woods. It is a mystery only Captain Kronos can solve. What he doesn't know about vampirism wouldn't fill a flea's codpiece.
Hammer​ Films​ and Titan will be release on a new comic series featuring Captain Kronos in September. The comic will continue the story of the original 1974 cult movie Captain Kronos – Vampire Hunter, which was written and directed by Brian Clemens. Hammer's Captain Kronos – Vampire Hunter was planned to join the studio's horror franchises, alongside Christopher Lee's Dracula, but never materialized.
Captain Kronos will be written by Dan Abnett (Aquaman, Guardians of the Galaxy), and drawn by Tom Mandrake (Sidekick, The Spectre).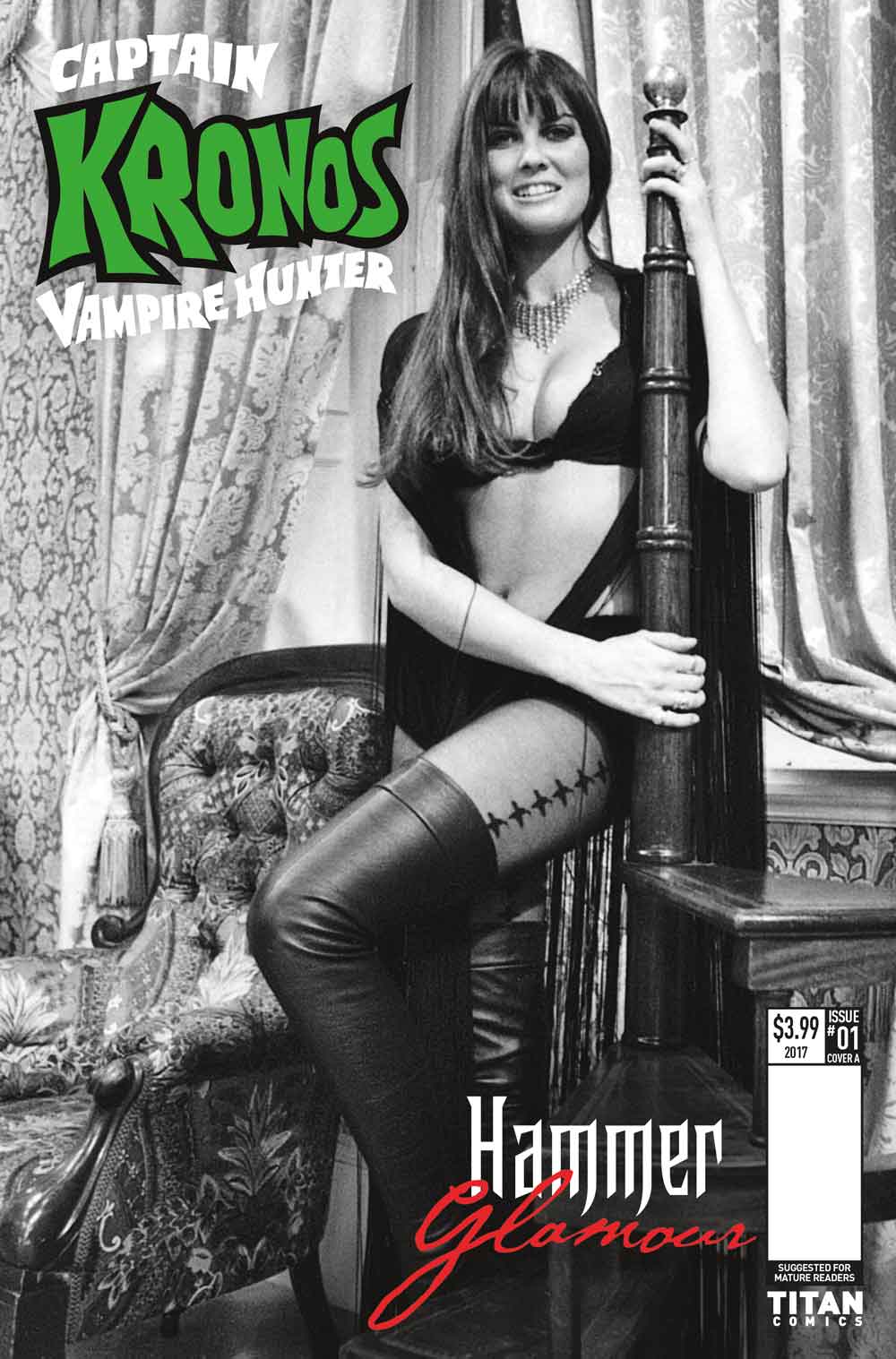 Titan released the cover art and a a special "Hammer Glamour" cover featuring Hammer actress Caroline Munro. Although this writer could never get Wanda Ventham's turn as Lady Durward out of his head. I suspect mesmerism. Sadly, she was no match for Captain Kronos, and his two assistants, Grost and Carla.
The debonair Kronos was a vampire victim himself, and knows vampire's strengths and weaknesses. There are "as many species of vampire as there are beasts of prey," we learn in the movie. "Their methods and their motive for attack can vary in a hundred different ways," almost as many as the methods of their destruction.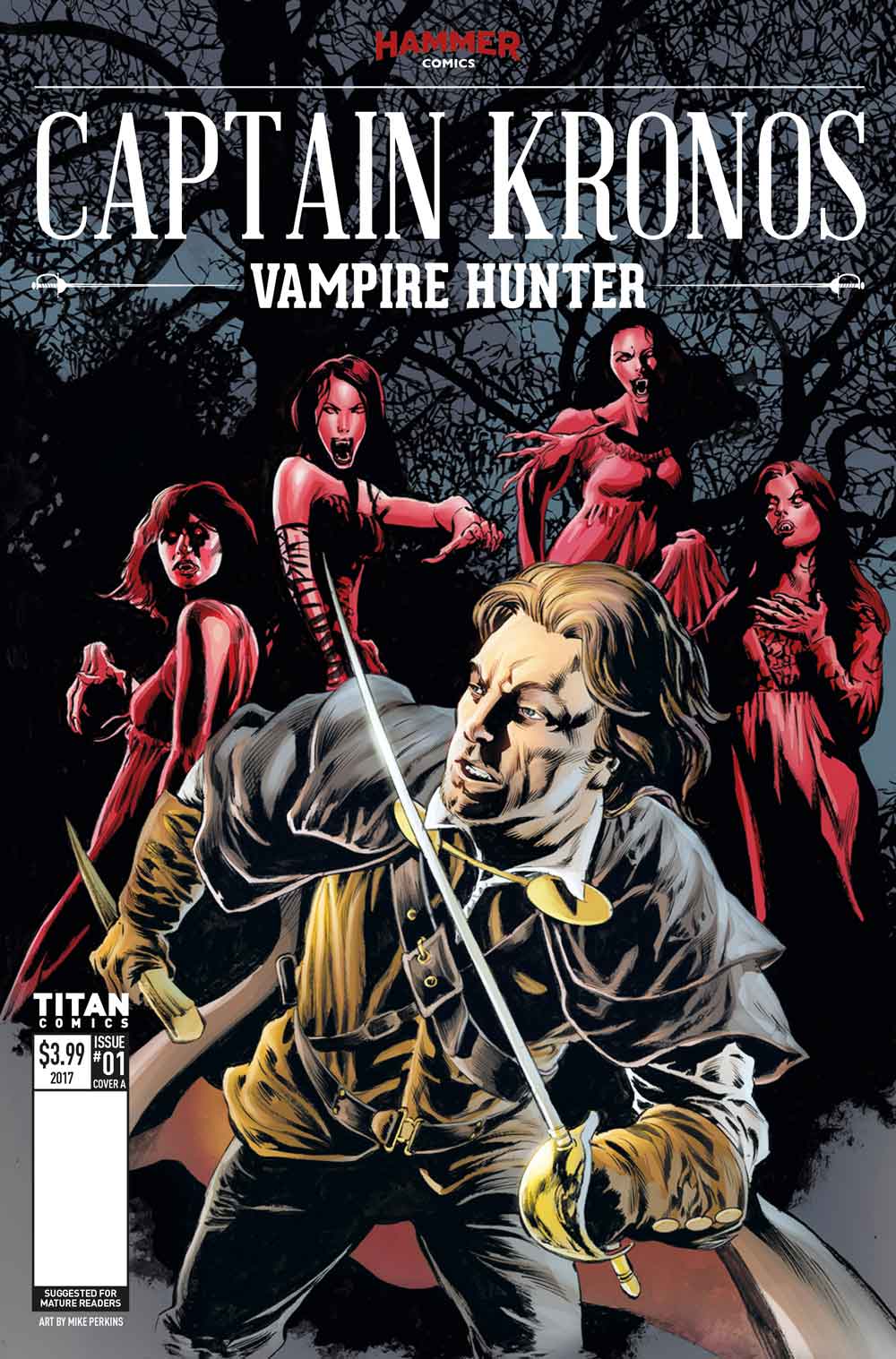 Captain Kronos joins Peter Milligan and Ronilson Freire's The Mummy: Palimpsest​, which debuted last November, as the second title of Titan's Hammer Comics.