Features
Hammer, Dennis Wheatley, and the Devil's luck
Although his novels were successful, Dennis Wheatley never had much luck in the movies - even with Hammer behind them, as Aliya explains...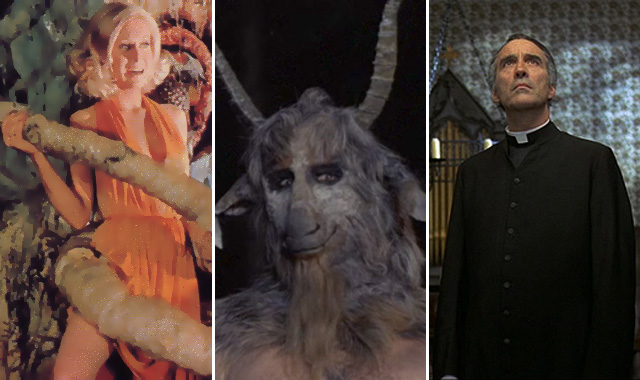 From the 1930s to the 1970s Dennis Wheatley sold a vast number of action-heavy adventure novels and thrillers, and the most popular of his stories were about the occult. These books featured a world of black masses among the upper classes, political machinations for power going hand in hand with orgies and virgin sacrifices, with unspeakable acts taking place on quiet country estates. A good plot far outweighed concerns of character and description. Ian Fleming, Clive Cussler, Dan Brown and many others learned about how to write popular entertainment from Wheatley's example.
If these plots sound ridiculous, well, Wheatley was only giving the public exactly what they wanted. He even included questionnaires at the back of some of his novels for readers to fill in and return, detailing what they wanted to happen to the characters next. With plot and popularity as the driving forces of his novels (and there are over 50 of them) it's really difficult to understand why so few have been turned into films.
Hammer was the studio to have a really good crack at some of his best known novels, starting in the late 1960s, and yet even with some remarkable talent involved, Wheatley and Hammer never turned out to be the match made in heaven/hell that might have been expected. What was it about Wheatley's stories that were so good on paper and not so hot on the screen?
The Early Films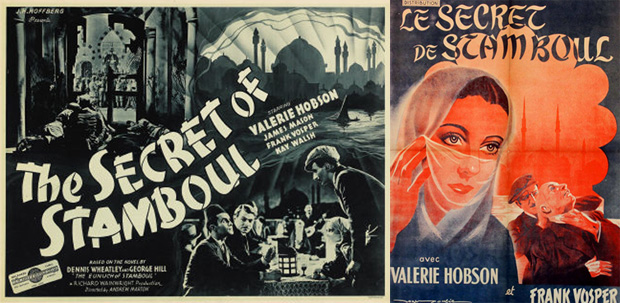 Wheatley's first novel, Forbidden Territory (1933), was a publishing sensation, reprinted seven times in seven weeks. An action adventure story, it was a favourite of Hitchcock's, who wanted to direct it. But at the time he was contracted to the Gaumont-British Picture Corporation and they wanted him to make The Man Who Knew Too Much instead. The film version went ahead with a different director, Phil Rosen. It was hit with further problems when the leading man, Gerald Du Maurier, died just before filming commenced. He was replaced by Ronald Squire, and the result was an unremarkable film that quickly lapsed into obscurity.
Two years later, The Eunuch Of Stamboul was filmed as The Secret Of Stamboul with Valerie Hobson and James Mason, in only his second screen role. Again, it made no real impact. It's difficult to even get hold of copies of these two films to judge them – for such popular novels, the film versions made very little impression on the public.
After this, Wheatley wrote original screenplays, none of which got picked up. Some of his screenplays were considered too political; Wheatley had strong ideas about the role of the ruling class and the threat of Communism after World War Two. It wasn't until the late 1960s that the success of Hammer led to a resurgence of British horror, and a revival of interest in Wheatley's work. Hammer acquired the rights to a number of Wheatley's novels, releasing the first two almost simultaneously.
The Hammer Films
The Devil Rides Out (1967)
The first and best of the Wheatley films, this story of two adventurers who struggle to save their friend from the clutches of a Satanic cult has some really nasty moments and some really ridiculous ones, but luckily Christopher Lee is playing the Duc De Richleau and if anybody can make you buy the occult rituals and the significance of finding two chickens in a wicker basket, it's him. Lee is a good guy here, with dark experiences lurking behind his eyes as he warns the others.
The bad guy is also brilliant – Charles Grey plays Mocata, a mesmeric Aleister Crowleyish figure, leading the cult to excesses of wickedness and summoning the devil himself. Paul Eddington and Sarah Lawson also do a good job of playing a married couple who get dragged into defending their home against some nasty visitors. It's all fast-moving plot, driving around the countryside at top speed, and that's the reason it works. If it gave you more time to think, chances are you wouldn't find it half as much fun.
I think the special effects are pretty good, and the early scene where a demon appears to Richleau and Van Rhynn has a creepiness to it that makes it really memorable. A lot of the dialogue (the screenplay was written by Richard Matheson) involves Lee explaining what black magic is and why stuff is happening, so at times it sounds like a textbook, and it ties everything up a bit too neatly at the end, but isn't that in the nature of a great romp? It's about action, not consequences. The characters might all be in therapy for years after these events, but as long as we don't have to watch it, then it all ends happily ever after, right?
The Lost Continent (1967)
Hammer released some great films in 1967, including Quatermass And The Pit and The Anniversary, but this wasn't one of them.
Released one week after The Devil Rides Out, this was an adaptation of a Wheatley novel that had nothing to do with Satanism – in fact, very few of his stories did – but contained a strong fantastical element. The original novel, entitled Uncharted Seas, deals with a rickety ship carrying dangerous chemicals that explode on contact with water, and a strange group of passengers that are eager to reach Caracas with no questions asked. The crew discover the chemicals and flee, leaving the Captain and passengers to float along in their death trap, which subsequently gets surrounded by killer seaweed and discovers an island where the indigenous people are being oppressed by some familiar historical figures.
This may sound really strange, but I've left out a lot of the really odd elements. There are rubber monsters and off-putting costumes, and a lot of things that happen for no reason. And there's a jazz folk fusion theme song by The Peddlers that fits with nothing else. And it doesn't even have a lost continent in it. Having said all that, it's really enjoyable, particularly if you like to watch rubber monsters fighting each other. Just don't expect it to make any sense.
To The Devil A Daughter (1975)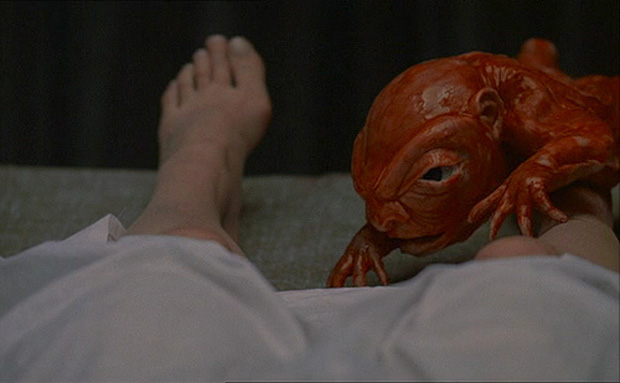 Hammer was struggling financially by the mid 1970s. The big hits were behind them, and a new kind of realist horror, US films such as The Exorcist and Rosemary's Baby, had the audience's attention. Looking around for something in a similar vein that could be filmed cheaply, Hammer settled on Wheatley's novel To The Devil A Daughter, as they already part-owned the rights to a lot of Wheatley's works with Christopher Lee's production company, Charlemagne.
The book involved a disturbing angle of the satanic grooming of a teenage girl, and it was felt that might have a wide appeal. Richard Widmark was cast as the hero who sets out to save his friend's daughter from corruption at the hands of a magnificent Christopher Lee, who scares me silly in this film. Widmark looks bored most of the time, but Lee gives it his best with a script that was changing daily and an ending that has to be one of the most anti-climactic in cinema history.
There was a lot of controversy when the film was first released due to the nudity of 15-year-old Nastassja Kinski, and some really nasty orgy type scenes that revolted Dennis Wheatley to the point that he told Hammer they could no longer make films of his books. It didn't really matter – the controversy couldn't save the studio. This was their last horror film for over 30 years.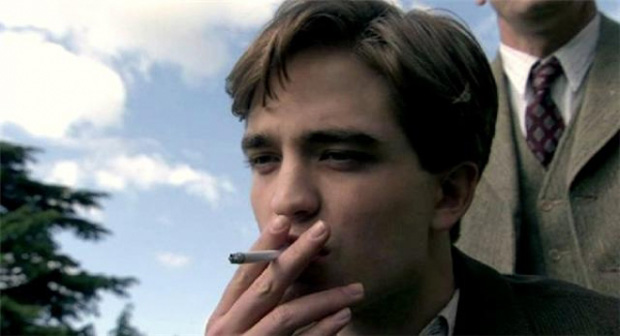 It would be tempting to say that Wheatley was bad luck for Hammer, but a lot of the blame for the disappointing films that Hammer produced lies in bad scripting. The Lost Continent and To The Devil A Daughter deviated from the source material and ended up with no clear line of action or meaning. There's only so much great acting can do in the face of terrible dialogue and characterisation.
It's an ongoing problem for Wheatley adaptations. In 2006 the BBC produced a television drama called The Haunted Airman, based on another Satanic-themed novel, The Haunting Of Toby Jugg. Robert Pattinson played Toby, and started perfecting his beautiful haunted expression as a paralysed RAF pilot who is sent to a nursing home to convalesce and starts to suspect that a diabolical creature is trying to get through his window each night. Instead of following the novel's storyline of occultism tied with financial greed, the BBC script highlighted Toby's psychological problems, and the end result has its good moments, but generally is very slow. You have to wonder what the drama would have been like if it had gone all-out for a horrific approach.
But the film studios never wanted to make the films Wheatley wanted to make. From losing Hitchcock and his leading man for that first adventure yarn, to the many decisions to change his plots and never tie up the loose ends, there are so many elements that have gone awry along the way. That was Wheatley's bad luck all over. Maybe there will come a time when a remake of The Devil Rides Out is on the cards – Wheatley is seen as a writer of his time, but it's really not that different from Dan Brown, in the main.
With some angels, demons, a decent script, and a little bit of luck, we could still get a great Wheatley film.
Follow our Twitter feed for faster news and bad jokes right here. And be our Facebook chum here.