News
Halloween, The Predator to Premiere at TIFF
Universal's Halloween and Fox's The Predator are getting early premieres at next month's Toronto International Film Festival.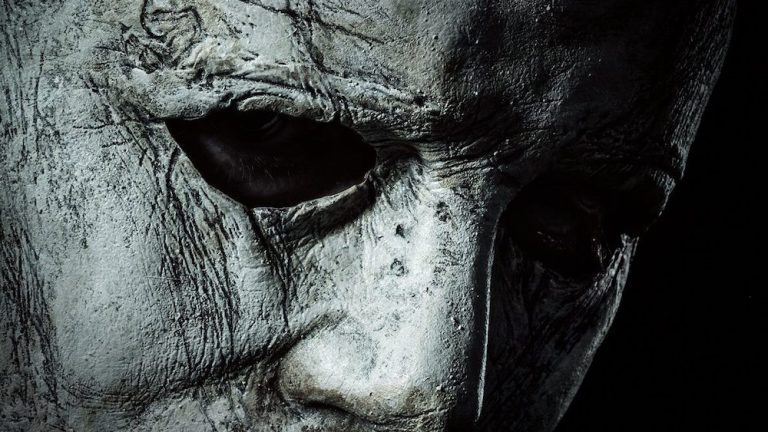 The Toronto International Film Festival is unofficially the kickoff of the long six-month push into awards season. However, it is also a place where some of Hollywood's biggest and most anticipated movies can make splashy debuts while catering to a different kind of fan (or just perhaps now the "Best Popular Film" award). Thus enters Halloween and The Predator, two of the major gets bowing in TIFF's Midnight Madness category.
The news follows both movies having major panels at San Diego Comic-Con and stress, especially in the case of Halloween which will be premiering at TIFF over a month before its release date, a degree of confidence in the projects by the studios. By letting the world, and particularly the press, see these movies early at one of North America's biggest film festivals suggests a welcome scrutiny for Universal's soft-reboot of Halloween from Blumhouse Productions and eclectic auteur David Gordon Green (Snow Angels, The Pineapple Express), and 20th Century Fox's attempt to reinvent the Predator brand with action movie guru Shane Black (Iron Man 3, The Nice Guys, Lethal Weapon).
In this vein, TIFF is also scheduled to premiere as the opening of its documentary series of films, 11/9, Michael Moore's new doc about the already tortured legacy of President Donald Trump. 11/9 will bow ahead of its Sept. 21 release date at TIFF, as will The Predator, which is scheduled to open nationwide on Sept. 14. Halloween, by contrast, does not open until Oct. 19, which makes its early bow quite encouraging.
In Halloween Jamie Lee Curtis returns to the franchise that she happily calls her legacy to play Laurie Strode once more. However, Green's film will ignore all of the previous sequels and remakes of the 1978 film and act solely as a follow-up to that John Carpenter classic. In his and Curtis' new take, Laurie is no longer the little sister of Michael Myers (as was the case in the first movie), and after 40 years in captivity, he's escaped to find a furious and disowned-grandmother named Laurie Strode waiting for him. We discussed this reinvention of her character with Jamie Lee Curtis last month at SDCC.
The Predator, meanwhile, acts as a sequel to what came before, but also looks to hew closer to the iconography of the first movie. In this vein, it features men on a mission, but in typical Shane Black subversiveness, the men and their mission is not what you might expect from a machismo and bullets action fest. After being locked up by the government for discovering aliens exist, Boyd Holbrook of Logan fame must lead a group of PTSD-shocked military veterans calling themselves "the Loonies" to his hometown in Georgia where he might've inadvertently sent a piece of Predator technology to his special needs son (Room's Jacob Tremblay). That tech also attracts an extraterrestrial visitor. We we are on the set for this movie, and you can find our main report of it here.
Read the Den of Geek SDCC 2018 Special Edition Magazine Here!
The Toronto International Film Festival begins on Sept. 6.