News
Halloween Sequel with Jamie Lee Curtis Reportedly Set for 2020
Blumhouse is reportedly prepping a sequel to 2018's Halloween, with Jamie Lee Curtis returning.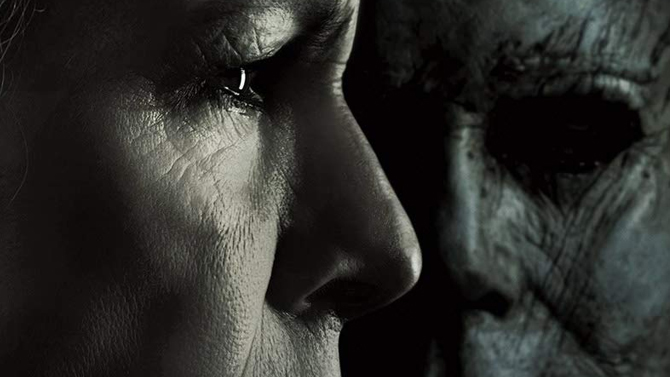 Halloween, the 2018 traditional-timeline-altering franchise revival from the horror gurus at Blumhouse, proved to be a substantially profitable offering amongst a sea of remakes and reboots, many of which – to put it generously – a fared poorly. Indeed, off a microscopic (for the industry,) $10 million budget, the film grossed $255.5 million worldwide. Consequently, the (apparently true) notion of a sequel being in the works is hardly world-shattering news. However, what is somewhat surprising, is the pace at which said project is moving.
Blumhouse has already finalized plans for its Halloween sequel, as sources tell Collider. Pre-production is apparently occurring rapidly behind the scenes, with the studio eyeing a shoot to start on September 2 (Labor Day), with Universal once again distributing, setting up a – what the report says is "likely" – release date of October 16, 2020. Indeed, the studio has already reserved that date for an untitled film, lending veracity to the claim.
Jamie Lee Curtis is, as the report also indicates, practically a lock to reprise her role as the badass-grizzled-granny version of the franchise's original final girl, Laurie Strode, as are co-stars in the 2018 effort, Judy Greer and Andi Matichak, who, respectively, play Laurie's adult daughter, Karen, and teenage granddaughter, Allyson. It's no surprise, considering how the generational chemistry of the trio in their fight against Michael Myers was a crucial element of the film's nostalgia-driven success. However, don't expect that film's prominent supporting players to return, since – it being a Halloween movie – several of those characters were maimed by the stoic slayer, Myers (a dual role played by stuntman James Jude Courtney and, in window shots, Nick Castle).
Additionally, the proverbial band will be back together in the creative department, since director David Gordon Green – who also co-wrote the script with Danny McBride and Jeff Fradley – is reportedly expected to return. They will be joined by producers in Malek Akkad – whose tenure with the franchise has been constant, dating back to 1995's Halloween 6: The Curse of Michael Myers – joined by studio personnel Jason Blum and Bill Block. Also, Danny McBride is speculated to return in his other capacity as executive producer, joined by director Green, star Curtis and, of course, a visionary in original 1978 Halloween film director – and composer of its iconic score – John Carpenter.
We will certainly keep you updated here on the Halloween sequel as the news arrives!
Joseph Baxter is a contributor for Den of Geek and Syfy Wire. You can find his work here. Follow him on Twitter @josbaxter.