News
Halloween Returns with Michael Myers Cancelled
Dimension Films is no longer raising Michael Myers from the dead for more Halloween films.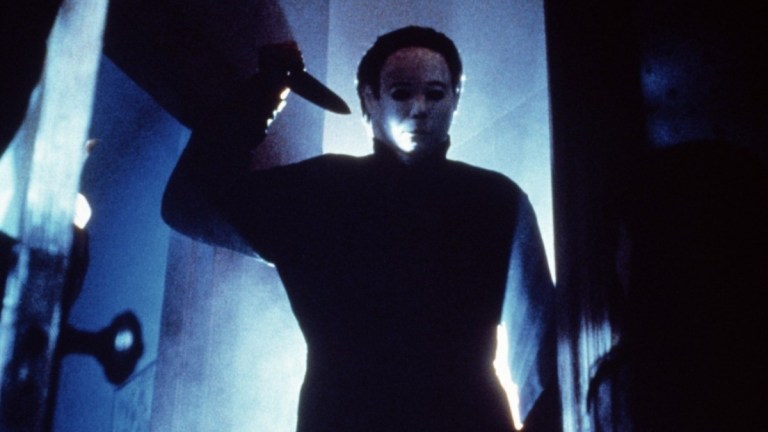 UPDATED:
Bloody Disgusting broke the news that Dimension Films no longer has the rights to the Halloween franchise. This means that Halloween Returns is dead in the water as the franchise looks for a new studio home.
Our original story from June 6, 2015 follows…
Proving once again that when it comes to big screen movie monsters, death is just a relative state of mind, Dimension Films and Trancas International Films have announced that Michael Myers will slash the big screen once more with Halloween Returns.
The most iconic of legendary movie slashers is picking up the butcher knife again for a production that is moving so quickly that it will be ready to shoot next month. Working from a script by Marcus Dunstan and Patrick Melson (the Saw sequels), Halloween Returns is said in a press release to "bring a terrifying new installment of the franchise originated by John Carpenter." Dunstan will also direct the film, which Malek Akkad is set to produce.
The wording of this press release is curious since it makes no mention of continuing the franchise's most recent incarnation, the Rob Zombie masterminded remakes of Halloween (2007) and Halloween II (2009). Both films made money for Dimension, though the second decidedly less. Yet, both left fans widely split on their overall quality. While it is not impossible to imagine it is easier continuing the franchise from the one where Michael is still an intimidating giant, as opposed to the one where he got bested by Busta Rhymes (Halloween: Resurrection for camp-hounds), it is unclear where the franchise will exactly go now.
"Michael Myers has taken a long break from the big screen and we know fans are eager to see him return. We are excited to be back in business with Trancas and look forward to bringing one of the scariest installments of this classic franchise to audiences worldwide," said Bob Weinstein, co-chairman The Weinstein Company & Dimension Films.
One of the scariest installments? Aren't we all hoping to see that these days!