News
Halloween Reboot Circles Judy Greer as Laurie Strode's Daughter
The Halloween reboot is set to cast Archer's Judy Greer as Karen Strode, the daughter of Jamie Lee Curtis' character.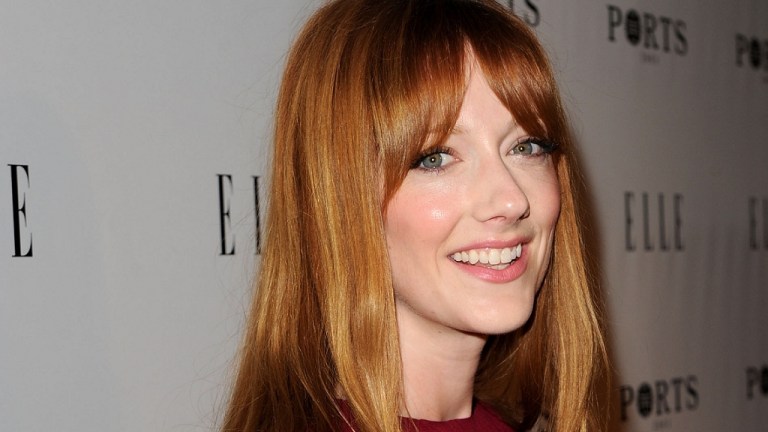 Like it or not, Halloween is getting yet another semi-reboot, semi-sequel. Despite having already been fully rebooted once, and enjoying several Jamie Lee Curtis-led sequels that elected to ignore one or more of the previous movies, David Gordon Green and Danny McBride's admittedly intriguing umpteenth Halloween reimagining is barreling along, and is now adding cast members. This includes Judy Greer as a character named Karen Strode!
Indeed, EW was the first to report that Greer is close to signing onto the project to play the role of Karen, who will be the adult daughter of Jamie Lee Curtis' returning (and iconic) Laurie Strode. Not much else is known about the role other than this is an intriguing departure from previous versions of Laurie and the life she's led, as it was only last week that we learned Green, as well as the Halloween redo's producing support from Blumhouse Productions and Miramax, had convinced Curtis to reprise one of her most beloved roles.
Curtis previously played Laurie strode in the 1978 original classic from John Carpenter, as well as its first sequel Halloween II (1981), and then in two more sequels that ignored the four films in between, Halloween H20: 20 Years Later (1998) and Halloween: Resurrection (2002). Notably, H20 took the same route as Green and McBride by making a belated sequel some years later that ignored almost everything else before it. In that film, Laurie did have a teenage son played by Josh Harnett and seemed to end the curse of Michael Myers forever… until the next film ignored that ending and brought him back to kill Laurie Strode off in the first 20 minutes.
An adult daughter is thus still a major departure for the franchise, and Greer is certainly an underrated character actress whose credits include 13 Going on 30, The Descendants, Ant-Man, and a rather scene-stealing vocal role on FX's Archer.
While the project is still some ways off, McBride spoke briefly about Halloween to Den of Geek in May, telling us how his experience on Alien: Covenant helped prepare him for joining his longtime collaborator Green in reinventing the Michael Myers franchise.
Halloween redux is due out in theaters on Oct. 19, 2018, 40 years after the original film.