News
Halloween Sequels Coming in 2020 and 2021
Halloween Kills and Halloween Ends are coming in 2020 and 2021!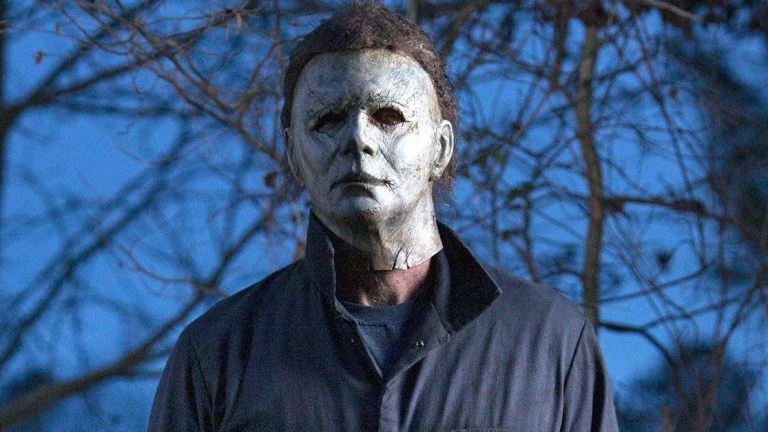 The nightmare isn't over for Laurie Strode or the town of Haddonfield. In fact, the 2018 David Gordon Green-directed revival was only the beginning of Michael Myers' new reign of terror in the long-suffering Illinois town. Two sequels, Halloween Kills and Halloween Ends, have been announced for 2020 and 2021, respectively. 
This shouldn't come as a surprise since the 2018 movie, which saw Michael return to Haddonfield after his first murder spree 40 years prior, made a little over $255 million at the worldwide box office. There's also the fact that there's always a new Halloween movie in the works, so it was only a matter of time.
You can watch the announcement video below:
The movies will see the return of Green to the director's chair. Halloween Kills, due out on Oct. 16, 2020, was written by Green, Danny McBride, and Scott Teems, while Green, McBride, Paul Brad Logan, and Chris Bernier penned Halloween Ends, which hits theaters on Oct. 15, 2021. Malek Akkad, Jason Blum, and Bill Block are back to produce; John Carpenter and Jamie Lee Curtis return as exec producers as well. 
The press release didn't include any casting details but expect Curtis to return as the badass, gun-toting Laurie Strode, along with Judy Greer and Andi Matichak as Karen and Allyson, Laurie's daughter and granddaughter. James Jude Courtney and Nick Castle, the original Shape, shared Michael Myers duty in the 2018 film and it'd be neat to see them wearing the mask and coveralls once again. 
Halloween 2018 ended with a very clear confirmation that Michael had survived the ordeal with Laurie, escaping the fire meant to kill him once and for all (the movie mirrors the endings of the first and second Halloween movies quite nicely, actually). There's even a post-credits scene where you can hear Michael still breathing under the mask. Clearly, he's not going to rest until the babysitter-turned-warrior is six feet under. In an earlier Halloween continuity, Michael did end up killing his sister (no longer canon) in Halloween Resurrection, which is a terrible movie, so just forget about that. 
Will Michael finally get Laurie in Halloween Ends? We'll find out soon enough!
Read and download the Den of Geek SDCC 2019 Special Edition Magazine right here!
John Saavedra is an associate editor at Den of Geek. Read more of his work here. Follow him on Twitter @johnsjr9 and make sure to check him out on Twitch.