News
Halle Berry to Direct Herself as a Cage Fighting Single Mom
Bruised will mark Berry's directorial debut.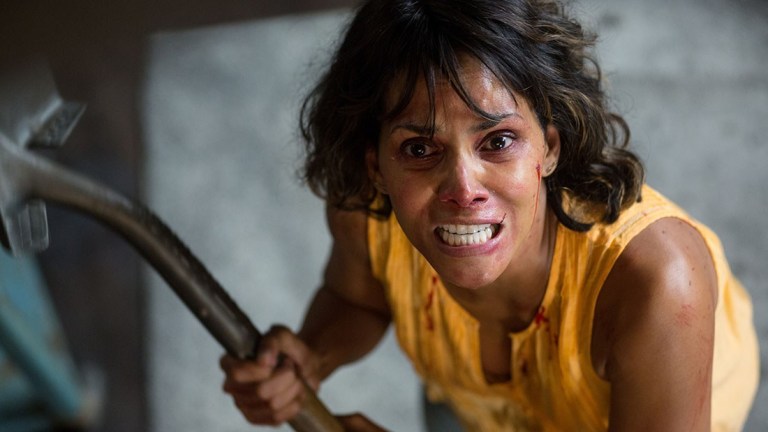 Halle Berry has signed on to produce, direct and star in Bruised, making her first foray behind the camera. 
The film will tell the story of Jackie "Justice" (Berry), a struggling single mother who had to leave her mixed martial arts career behind in disgrace. When the authorities threaten to take her 6-year-old son away from her, she climbs back into the cage for one last shot at MMA glory – basically doing The Wrestler and Southpaw with a slightly different, much more violent, sport.
The film was originally tapped by Blake Lively, with Nick Cassavetes directing, but Berry picked it up instead and decided to make it her directorial debut. Not going easy on the action, she's already hired John Wick producer Basil Iwanyk and his entire fight choreography team to make sure the MMA scenes look as realistic as possible – which presumably means she's going to have to learn how to master a brutal new sport as well as prepping for a worthy, weighty sounding drama. 
That said, she's already been working with Iwanyk and his team on John Wick 3: Parabellum – playing an assassin named Sofia who (and we're just guessing here) probably does a fair amount of punching/kicking/shooting/face-breaking, so she knows what she's getting herself in for. 
Films about sporting comebacks usually come with their own Oscar buzz, which could prove to be even more significant for Berry – the first (and currently only) black woman to win a Best Actress award. Could she make it into the history books for a second time?