News
Guys and Dolls Remake is in the Works
Guys and Dolls, which originally starred Frank Sinatra and Marlon Brando, is getting a new musical remake.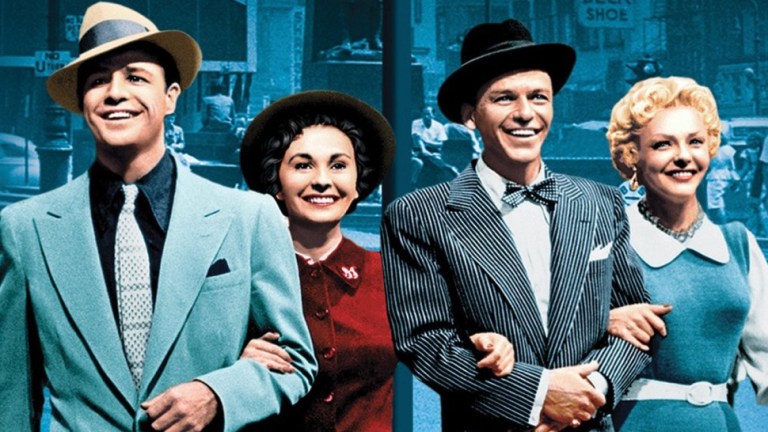 Luck might be a lady tonight, but success any day of the week is in IP for modern Hollywood. And that goes for musicals too. With Steven Spielberg himself mounting a remake of West Side Story, it shouldn't be too surprising that TriStar is looking to refit its pinstriped suits for a Guys and Dolls remake.
The studio, which is part of Sony Pictures, announced it has acquired the rights to the Frank Loesser musical in addition to the original Damon Runyon short stories that inspired it. Both served as the basis for the previous 1955 musical, produced by Samuel Goldwyn Pictures and MGM.
The musical tells the story of a small-time gambler who butts heads and then teams up with a high-rolling gangster during the height of the Great Depression. You know back when everyone would flip a coin if they were up to no good, see? The original film was written and directed by Joseph L. Mankiewicz (of The Ghost of Mrs. Muir and No Way Out fame) and starred screen legends like Marlon Brando, Frank Sinatra, and Jean Simmons.
John Goldwyn and Marc Toberoff are going to produce the new adaptation, alongside executive producer Meyer Gottlieb, while TriStar's Hannah Minghella and Nicole Brown will "oversee" the picture (as per THR).
The original Guys and Dolls was a huge hit, first on stage in 1950 where it won Best Musical at the Tonys, and then on screen. And musicals are most definitely in at the moment. With even original toe-tappers like La La Land and The Greatest Showman flourishing, and musical adjacent films like the similar themed remake A Star Is Born doing big business, it's clear that it's time to find your voice. In that vein, we can expect another star-studded musical from Tom Hooper (Les Miserables) in December when he turns Cats into a movie, one which will star, among other notables, Idris Elba, Jennifer Hudson, James Corden, Ian McKellen, and Taylor Swift.
David Crow is the Film Section Editor at Den of Geek. He's also a member of the Online Film Critics Society. Read more of his work here. You can follow him on Twitter @DCrowsNest.