News
Guy Ritchie's Toff Guys Casts Colin Farrell
Guy Ritchie's posh drug lord crime caper, Toff Guys, is corralling an impressive cast.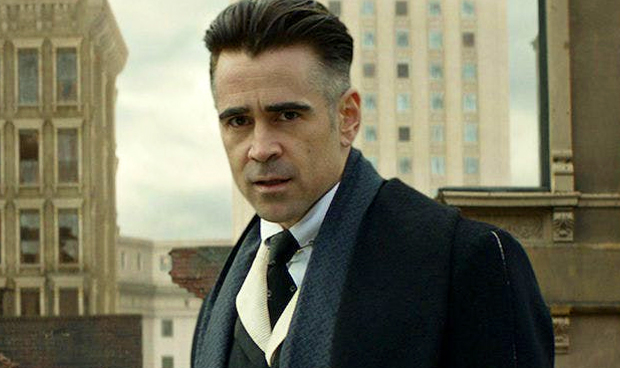 Guy Ritchie is heading back to his roots with Toff Guys, a British crime caper that he's squeezing into production before he's even finished post-production work on his live-action Aladdin.
Matthew McConaughey and Henry Golding (Crazy Rich Asians) were early additions to the cast, eventually joined by Hugh Grant. However, the film has also seen a casting swap, since originally-announced co-star Kate Beckinsale would be replaced by Michelle Dockery (Downton Abbey).
Colin Farrell is set as the newest addition to the Toff Guys cast, reports THR. While the film's character details are still vague, it was revealed that Farrell will play "Coach," a trainer of MMA fighters. The Irish international film star, Farrell, is coming off his role in director Steve McQueen's November-released drama, Widows. He'll next be seen in Disney's live-action adaptation of Dumbo, which arrives in March.
Farrell's Coach joins a cast of still-nameless characters centered around McConaughey's role of a businessman who's built a weed empire and now wants out. Dockery steps in to replace Beckinsale as the wife of McConaughey's character, with Golding onboard as a Vietnamese gangster. Additionally, Jeremy Strong (Succession) will play a cannabis kingpin.
While it would be great to see Hugh Grant as a bumbling London drug lord, Deadline reports that he's actually playing Fletcher, "a British gossip journalist with a reputation of going into people's lives, and undoing them." Given Grant's recent real-life history with the worst side of the British press, it sounds like the opportunity was too good for him to pass on.
Toff Guys has been described as a darkly comic "blend of Sexy Beast and Downton Abbey," with the latter reference proving prescient with the eventual addition of Dockery.
Ritchie is writing the script alongside Marn Davis and Ivan Atkinson (one an extra in Sherlock Holmes, the other Ritchie's former assistant), and the speed at which he's rolling the film out makes it sound like Toff Guys is going to be a fast and fun return to his Lock Stock days. 
Toff Guys is aiming to go into production before the end of the year, so we should start hearing a lot more soon.