News
Gunpowder Milkshake Cast and Details for Karen Gillan Action Film
Action thriller Gunpowder Milkshake is putting together an impressive cast, headlined by Guardians of the Galaxy's Karen Gillan.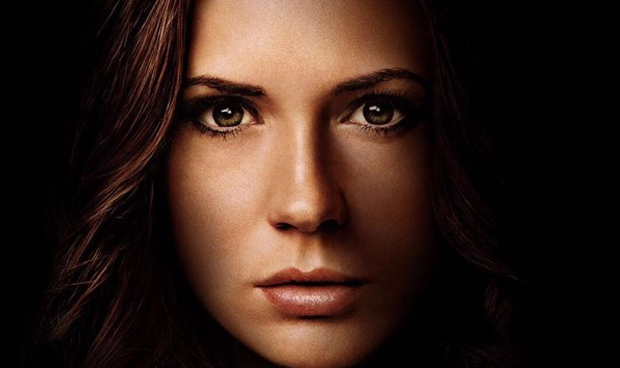 Gunpowder Milkshake may sound like an ill-conceived idea for a combustible cold dairy drink, but it's actually an intriguing action thriller – starring Guardians of the Galaxy and Jumanji actress Karen Gillan – that's coming to the table with quite the ensemble for what's shaping up to be a female-fronted assassin mythos.
Studiocanal and The Picture Company are conjuring the big screen project, which will arrive under the direction of internationally debuting helmers in Aharon Keshales and Navot Papushado, who achieved acclaim in their native Israel with the 2013 Hebrew-language horror film, Big Bad Wolves, and 2010 horror offering Rabies. The directorial duo wrote the Gunpowder script with Ehud Lavski.
The scarce early plot details on Gunpowder Milkshake reveal a story centered on a mother-daughter assassin team, played by Karen Gillan and Game of Thrones' Lena Headey. However, for now, the dominant narrative for the project is currently its cast.
Gunpowder Milkshake Cast
Carla Gugino will join the Gunpowder Milkshake cast, reports Deadline. Specifics about her character were not revealed, other than her being "part of a secret sisterhood who come together to help Gillan's character when things go south." Regardless, Gugino, a standout in 2009's Watchmen, will be coming into the Gunpowder role off a starring run on the June-scheduled Cinemax action series, JETT, having recently fielded a 2018 run on Netflix's The Haunting of Hill House. She's also set to reprise her role in Dwayne Johnson disaster sequel San Andreas 2, which is still in pre-production.
Here's the rest of the cast so far…
Michelle Yeoh will continue to roll with white-hot momentum, set as the latest addition to the growing Gunpowder Milkshake cast, as trades such as Deadline report. While no details were revealed about Yeoh's role here, the casting reflects what's clearly the biggest run of her already-storied career, having just wrapped a role in the Avatar sequels – ostensibly all four of them – as spinoff plans lie ahead for her Star Trek: Discovery character, Philippa Georgiou – complex alt-universe backstory and all. She also fielded a prominent part in last year's smash comedy, Crazy Rich Asians, and will next be seen in the August-scheduled Mel Gibson-starring sci-fi actioner, Boss Level.
Further reading: 12 Kickass Mothers on Television
Paul Giamatti (Showtime's Billions, 12 Years a Slave, Sideways) recently joined the cast, as reported by THR. Nothing was revealed about the role that Giamatti, the 2006 Cinderella Man Best Supporting Actor Oscar nominee, will play here.
Angela Bassett (Fox's 9-1-1, American Horror Story, Mission Impossible – Fallout) will also field an unspecified role in the film. Bassett, a veteran actress, was nominated for a Best Leading Actress Oscar in 1994 for her performance in Tina Turner biopic What's Love Got to Do With It.
Lena Headey (Game of Thrones, Dredd, 300) will play the maternal part of the film's mother-daughter assassin duo, opposite Karen Gillan. Headey, will, of course, be coming off her run as Cersei Lannister on HBO's global juggernaut, Game of Thrones. She recently fielded a film role in the comedy, Fighting with My Family, a biopic about now-retired WWE wrester Paige, playing her wrestler mother.
Karen Gillan (Guardians of the Galaxy, Jumanj: Welcome to the Jungle, Doctor Who) plays the assassin protagonist here. She'll be coming off her appearance in Avengers: Endgame, this December's Jumanji sequel and the February-2020-scheduled family-friendly Jack London adaptation adventure film, Call of the Wild, joining Harrison Ford and Dan Stevens. Last December, she unveiled her feature directorial debut in comedic drama The Party's Just Beginning.
Joining writer/directors Aharon Keshales and Navot Papushado on Gunpowder Milkshake will be producers in Studiocanal, The Picture Company Partners' Andrew Rona and Alex Heineman. Additionally, Keshales will serve as executive producer.
We'll keep you updated right here on Gunpowder Milkshake as news arrives.
Joseph Baxter is a contributor for Den of Geek and Syfy Wire. You can find his work here. Follow him on Twitter @josbaxter.