News
Gundam Movie Taps Writer Brian K. Vaughan
Legendary Pictures is teaming with Sunrise Inc. to produce the first live-action Gundam movie. And trust us, that's just communication.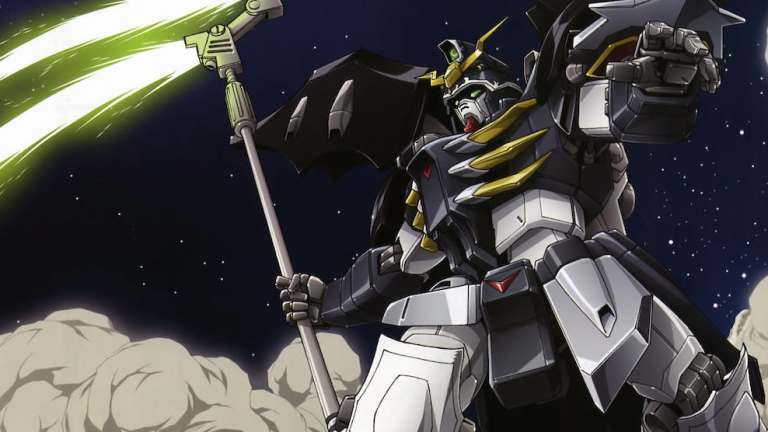 It's a Gundam! The screams of many a pilot were cut short while uttering those words in the vast Gundam universe and the cornucopia of alternate timelines it contains. Indeed, perhaps the most challenging bit about making an American, live-action Gundam movie will simply be picking which anime series to draw from. These are good problems to have. Just ask Legendary Pictures.
Hence why it broke last summer that Legendary Pictures obtained the rights to a live-action Gundam movie from Japan's Sunrise Inc. The news came out of Los Angeles' Anime Expo, where it was revealed Legendary Pictures, the production company with long ties to both Universal Pictures and Warner Bros., has partnered with Sunrise Inc. to adapt their longest lasting and most beloved intellectual property for the big screen. As such, this will be the first live-action film based on the Gundam saga ever released in the United States or Japan.
In the latest news on the Gundam movie, screenwriter Brian K. Vaughan is set to pen the script and serve as executive producer, according to Deadline. Vaughan – who signed a three-year overall deal with Legendary back in December – brings small screen scripting experience from shows such as Marvel's Runaways, Under the Dome and the legendary water-cooler-topic, Lost. He's currently attached to film scripts such as Fox-Marvel movie Silver Surfer: Prodigal Son (though its status is up in the air), sci-fi actioner Visionaries: Knights of the Magical Light and '80s toy property adaptation MASK: Mobile Armored Strike Kommand, as well as FX post-apocalyptic pilot Y: The Last Man.
While details on the film remain scarce, one can find it easy to imagine they might adapt the original Mobile Suit Gundam. First created for manga and animation in 1979, Mobile Suit Gundam presented a future in which much of the Earth's population has immigrated to space colonies punctuating our solar system. However, after decades and generations of interstellar life, the colonists in the stars are as separated from the richer, Earthbound humans as much as the New World once was from the "old" one. (We just saw the 242nd anniversary of the Declaration of Independence, after all). This leads inevitably to war… a war that can only be solved by giant, humanoid Mecha machines with giant energy cannons and laser swords (it is still debated whether Sunrise or George Lucas thought of lightsabers first).
It should be noted Legendary and Sunrise may feel emboldened given the wider embrace of popular Asian culture in American movies that are distributed around the world, including the Gundam-influenced Pacific Rim movies or even Steven Spielberg's most recent Ready Player One, which featured a crowd-pleasing cameo of the original 1979 Meccha design for a Gundam.
Personally though, as a bit of pure speculation, I might suggest turning to Gundam Wing, the still most popular Gundam anime in the Western hemisphere that was imported some years after its original run in 1995, into a movie trilogy. It too features an Earth at war with its space colonies, although the righteousness of both causes are blurred as very, very pretty teenage soldiers and diplomats on both sides debate what is "just war" and if universal pacifism could ever be achieved. Given its heavy influence from the European conflicts during the first two World Wars, I'd speculate the answer is… unlikely.
Also on a smaller scale, I'd highly recommend Mobile Suit Gundam: The 08th MS Team, which is set in the "universe" of the first film but plays like a much more low-key Vietnam-esque side story out in the jungles of Southeast Asia, complete with a Romeo & Juliet love story between officers on both sides.
In any case, I'm sure someone will have the joy of screaming, "It's a Gundam!" just as his skyscraper-sized mobile suit is cut in half.
We'll keep you updated on the Gundam movie right here as things develop!
David Crow is the Film Section Editor at Den of Geek. He's also a member of the Online Film Critics Society. Read more of his work here. You can follow him on Twitter @DCrowsNest.