News
Guillermo del Toro Producing Next Movie by Hostiles Director
Guillermo del Toro is producing Antlers, the upcoming horror movie from Hostiles director Scott Cooper.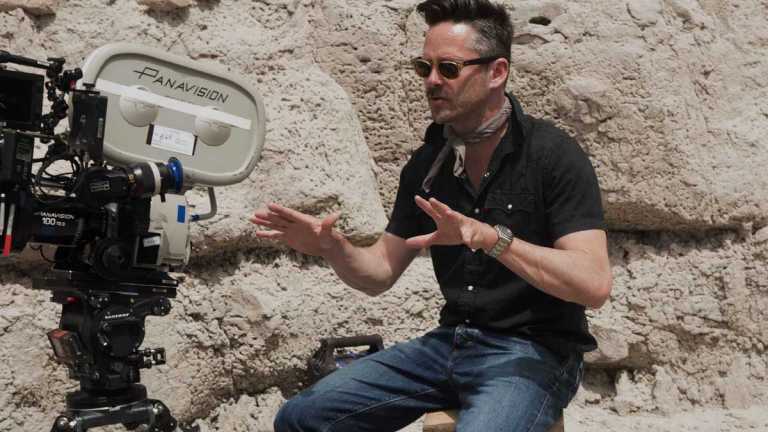 Hostiles, the brutal Western starring Christian Bale, Rosamund Pike, and Wes Studi, was one of the best movies of 2017. While it may not have gotten a wide release at the time, it will be out on Blu-ray later this month in case you missed director Scott Cooper's dark and extremely relevant frontier drama.
Den of Geek got a chance to speak with Cooper for the arrival of the Blu-ray and had a brief discussion about his next picture, Antlers, which will be Cooper's first venture into the horror genre. And he's doing it in style: one of the film's producers is Guillermo del Toro, and Cooper says that Antlers may be the first release through the new boutique horror/sci-fi/fantasy label that Del Toro is launching at Fox Searchlight (a well-earned reward for delivering a Best Picture winner in The Shape of Water).
Cooper told us that he was attracted to the project because he had never done a horror movie before: "What excited me about that was being able to work in a genre which I've never worked," he said. "I was, as a child, so influenced by John Carpenter's Halloween and Friedkin's The Exorcist, and then later in life, the work of Tarkovsky and movies like Stalker. So for me, it seemed like an opportunity to work in a genre that I hadn't quite worked in. But Guillermo said, 'Scott, your last three movies have been horror movies!' I laughed at that."
The film is based on a short story called "The Quiet Boy" by Nick Antosca, who also contributed to the screenplay. Antosca happens to be the creator and showrunner of Syfy's creepy Channel Zero anthology series, so he knows something about how to scare people.
The film's synopsis at IMDB reads: "A young teacher discovers that her troubled student's father and younger brother harbor a deadly supernatural secret. Taking the boy into her care, the teacher must fight for their survival against horrors beyond imagination."
That's just vague enough to sound intriguing, especially the "horrors beyond imagination" bit. As for Cooper, Hostiles and his two previous films, Black Mass and Out of the Furnace, certainly have a dark, violent edge to them, so it will be interesting to see what he does with a pure horror project. There's no word yet on when Antlers will start shooting or is expected to come out.
Watch for more from our interview with Scott Cooper as we get closer to the home video release of Hostiles on April 24.