News
Guardians of the Galaxy and the Future of the Cosmic Marvel Cinematic Universe
How does Sylvester Stallone's character and others factor into the Marvel's plans for Guardians of the Galaxy movies?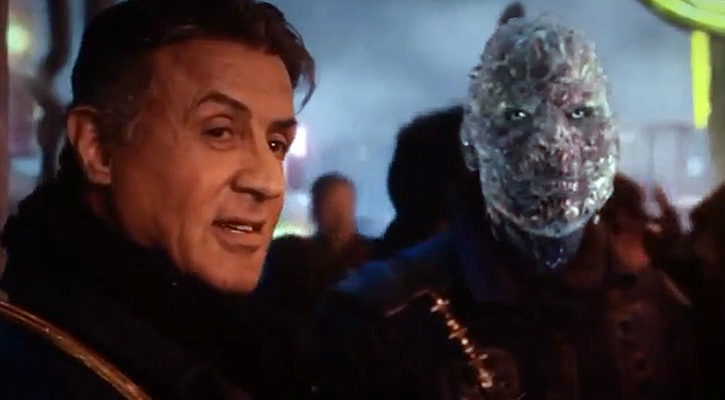 This article contains mild Guardians of the Galaxy Vol. 2 spoilers.
In Guardians of the Galaxy Vol. 2, audiences were briefly introduced to Sylvester Stallone's Stakar Ogord, known to comic book fans as Starhawk. While the Starhawk of the big screen has little resemblance to his comic book counterpart, the team of Reavers we see him leading during one of the film's (several) post-credits scenes is a familiar one. That team, which includes Ving Rhames as Charlie-27, Michael Rosenbaum as the crystalline Martinex, Michelle Yeoh as Aleta Ogord, the mysterious Krugarr, and Miley Cyrus as Mainframe, more or less make up the roster of Marvel's original comic book Guardians. 
Director James Gunn has long said that Guardians of the Galaxy Vol. 3 will complete the story of Peter Quill and the current team, so it's possible that whatever comes after that film may include Sylvester Stallone and this new band of misfits. "I'm definitely interested in the direction that these characters are headed and their roles in the Marvel Universe," Gunn told The Hollywood Reporter. Don't expect the comic book canon to weigh to heavily on their portrayal, though. For one thing, as originally envisioned, these characters are from 1,000 years in the Marvel Universe's future, and that's not the case here. "That is not something that we're dealing with. These are older characters and more criminal than our Guardians. So we're focusing on that," Gunn added. In any event, it doesn't sound like we'll be getting that new lineup until Guardians of the Galaxy 4.
Fortunately, Gunn isn't afraid to throw established Marvel continuity to the wind when it comes to Guardians concepts, and that will come into play for everything from Starhawk and his Reavers to Adam Warlock. "I always do what's best for the movie," Gunn said. "A lot of times, that means taking things from the source material and other times it's changing things. I've changed a lot already from the comics with the Guardians. Groot's personality in the first Guardians, which people loved, was nothing like his personality in the comics. He didn't have that puppy dog innocence that we love about Groot. I don't restraint myself in any way when it comes to using stuff from the comics or not using it."
Read and download the full Den of Geek Special Edition magazine here!