News
Guardians of the Galaxy Vol. 3: Taika Waititi Won't Direct the Sequel
Taika Waititi is ready to jump back into another Marvel project, but it won't be Guardians of the Galaxy Vol. 3.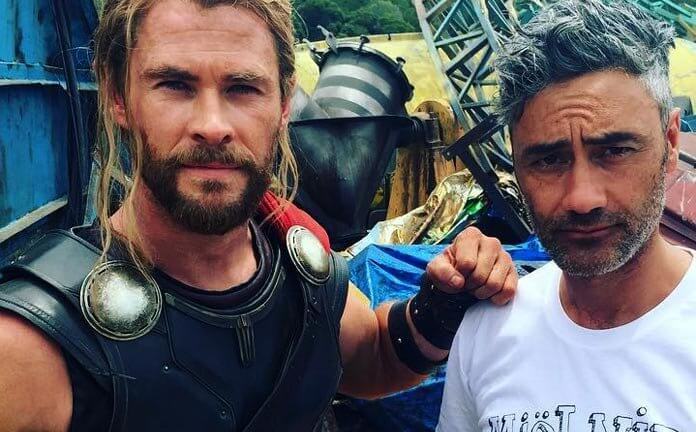 Taika Waititi is a very busy man, but not too busy to be chatting to Marvel about doing another MCU installment, it seems.
The beloved Kiwi director ragnarok'd up to FX's TCA press tour this week to promote his new TV series, a spin-off of his cult classic mockumentary, What We Do in the Shadows, where he confirmed that he's still in talks with Marvel about directing a new film in the never-ending Marvel Cinematic Universe.
Deadline revealed that, upon being pressed for details about his plans for any further projects with Marvel, Waititi made sure to state categorically that he was absolutely not interested in taking over Guardians of the Galaxy Vol. 3 from ousted director James Gunn, but added "I'm still hanging out with those [Marvel] and talking about new stuff. I want to do another movie with them."
Waititi was also asked if he had met with the studio about replacing Gunn at any point.
"I didn't really. For me, those are James [Gunn]'s films. Going into something like that with his stamp all over his films, would be like going into someone's house and saying 'Hey, I'm your new dad, and this is how we make peanut butter sandwiches now.' It feels kind of awkward."
Waititi's next film is the dark comedy Jojo Rabbit, which made it into our must-see movies of 2019 list, and in the midst of post-production, he's also found time to direct an episode of Disney's forthcoming Star Wars live-action TV series, The Mandalorian.
"It was amazing. [Jon] Favreau is a genius…it's fun doing something in the Star Wars universe. It's the strangest to see a stormtrooper, and then when you're doing a scene with 50 or 60 of them, it's amazing," Waititi remarked, before tackling the issue of reining in his signature irreverent style when working on the show. "Star Wars is very different to the Marvel style. The tone of the first films really should be adhered to, it's what the fans like. You can't disrespect it. Definitely, my tone is in there."
We'll keep you updated about what's next for Waititi as well as the latest on Guardians of the Galaxy Vol. 3.