News
Guardians of the Galaxy 3 Officially Put on Hold by Disney (UPDATED)
Kevin Feige says that Guardians of the Galaxy 3 has been indefinitely delayed.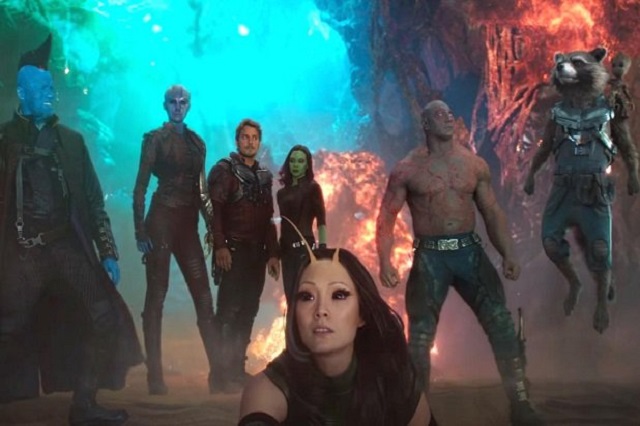 The fallout from James Gunn's firing continues. After a tumultuous month that culminated in Disney chief Alan Horn doubling down on the decision to part ways with James Gunn after a series of offensive tweets from years ago were brought to light, it would appear that the studio is shutting down Guardians of the Galaxy 3 for the time being.
The Marvel movie, which has never officially had a release date attached, was expected to go into production in early 2019, for a spring/summer 2020 release (a date was never announced). Pre-production was about to get underway in Atlanta back in August, with what The Hollywood Reporter described as "a small group prepping" the earliest stages of the movie. Instead, they've been told to go home, and that they can look for work elsewhere, since it doesn't appear that Guardians of the Galaxy 3 will get moving any time soon.
The latest update isn't particularly encouraging, either.
It would appear that any hope of seeing the Guardians trilogy completed by 2020 or even 2021 is fading fast. Disney will need to find a director confident enough to step into Gunn's shoes without imitating his style. Thor: Ragnarok director Taika Waititi's name keeps coming up as a possible replacement in fan conversations, and after his colorful, irreverent take on the Marvel Cinematic Universe, but it doesn't look like Disney is in any hurry to replace Gunn with him. Gunn, meanwhile, has moved on to Warner Bros. where he will write and direct DC's Suicide Squad 2.
Gunn had done considerable work on the script for the film, and recently it appeared they were still intending to use his script. Complicating matters further is the cast's open support for the embattled director, with Dave Bautista being particularly vocal and pointed in his criticism of the studio.