News
Guardians Of The Galaxy 3: Adam McKay Has talked to Kevin Feige About Directing
Adam McKay may well be in the running to direct Guardians of the Galaxy Vol. 3 for Marvel.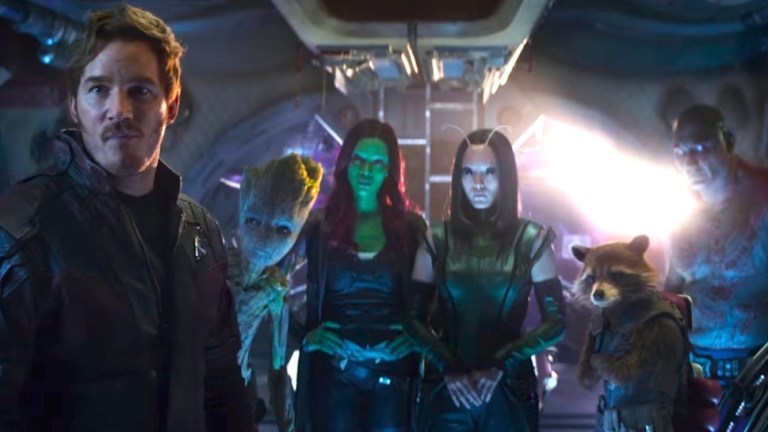 Adam McKay has been doing the rounds promoting his new Dick Cheney biopic Vice, starring Christian Bale, and has stopped by the Happy, Sad, Confused podcast to chat about all manner of things.
The director, who came across as a hardcore, enthusiastic geek, touched upon a variety of subjects in the podcast. He confirmed that he turned down a chance to helm the first Ant-Man movie because he was friends with original director Edgar Wright, but then agreed to do a rewrite on the script with Paul Rudd as he wanted to do "something" with Marvel.
Growing up as a huge fan of Marvel comics, he said that he continued to talk shop with MCU maestro Kevin Feige after he was done tinkering with Scott Lang's origin story. It was at that point in the conversation that the hosts suggested McKay might be on a shortlist to direct Guardians of the Galaxy 3, a project that James Gunn was famously fired from after a series of old 'bad taste' tweets were once again unearthed earlier in the year:
"We've talked a little bit. Yeah. We were kicking around the idea of the Inhumans at one point. We're always kind of talking. I think Feige is just the greatest and I think what they're doing is amazing."
However, there are two bits of news here, as McKay then revealed that Marvel is still considering bringing the character of Nova into the MCU. Nova is a superhuman member of the Nova Corps, an intergalactic police force that featured heavily in the first Guardians film. The director cited this as an opportinity he would struggle to turn down.
If you're a Nova fan (who isn't), the connection between these two things is fairly clear, as Kevin Feige already broached the possibility of using Nova before the release of Infinity War earlier in the year.
"Nova is… if we have a big board with a bunch of characters that have more immediate potential, Nova is on that board," he confirmed. "Because of the connection to the Guardians universe, because there is more than one example to pull from in the comics that are interesting. And you're absolutely right, he was in the earliest drafts of [Guardians Of The Galaxy]."
Should a Guardians of the Galaxy 3 with Nova be on the horizon for McKay, it might be an offer too good to refuse. We shall see! There's just one other thing he'd prefer to get his mitts on…
"Silver Surfer man, that's the one I want to do. I would do anything to do Silver Surfer, because visually that would be just be…You could do what the Wachowskis did with Speed Racer, with the Silver Surfer. At the same time, there's a great emotional story in there man. Where a guy has to make the choice to save his planet…you know Norrin Radd has to save his planet…that, that would be the one. But I think Fox has the rights to that one."
Yeah, about that…
There's currently no release date set for Guardians of the Galaxy Vol. 3, but the full schedule of upcoming Marvel movies can be found here.