News
Groundbreaking TV Star Diahann Carroll Dies at 84
Richard Rodgers wrote a musical for Diahann Carroll to star in after hearing her sing on The Tonight Show.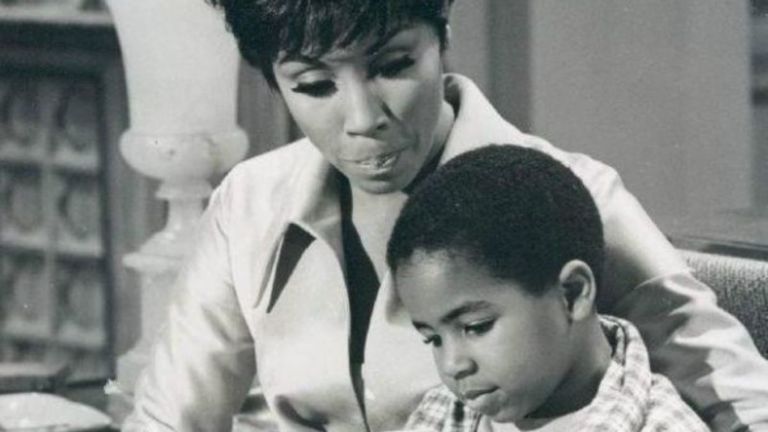 Pioneering TV, film and stage actor Diahann Carroll, who broke barriers as the star of the 60s series Julia, died of Friday in Los Angeles at 84 due to cancer, according to the Associated Press.
Carroll performed on stages in Las Vegas nightclubs, Broadway theaters, and feature film adaptations like Carmen Jones and Porgy & Bess before she was cast in the title role on the comedy Julia. Her character was the first time an African-American was cast as the star of a show in a non-servant role. Julia Baker was a nurse raising a young son as a single mother following the death of her husband in the Vietnam War. The series ran for 86 episodes on NBC between 1968 and 1971.
Carol Diahann Johnson was born in the Bronx, but grew up in Harlem, where her family moved while she was an infant. She began performing with the children's choir of the Abyssinian Baptist Church when she was six years old, and studied voice and piano. She went to Manhattan's Music and Art High School, and was a classmate of Billy Dee Williams. She was modeling for Ebony the time she was 15. She adopted the name Diahann Carroll when she was a teenager auditioning for singing work on shows like Arthur Godfrey's Talent Scouts.
Carroll majored in sociology at New York University but left before graduating to pursue a career in show business. She made her Broadway singing debut in the role of Ottilie, alias Violet, in the 1954 Truman Capote-Harold Arlen musical House of Flowers. She was also cast in a small part in Carmen Jones, Otto Preminger's all-black screen adaptation of Bizet's opera Carmen, which starred Dorothy Dandridge and Harry Belafonte.
In 1959, Carroll was cast in Preminger's big screen version of Porgy and Bess, the opera by George and Ira Gershwin and DuBose Heyward. She played Clara, the fisherman's wife, but music supervisor André Previn had her singing part, which included the song "Summertime," dubbed by soprano Loulie Jean Norman.
Carroll won the 1962 Tony Award for her part in the 1959 Richard Rodgers musical No Strings. It was the first Tony given to a black woman for Best Actress in a Musical. Carroll played an American fashion model in Paris who has an affair with a white American author. Rodgers wrote the part for her after he saw her singing on Jack Paar's Tonight Show.
She was nominated for an Emmy in 1963, for her role as a teacher on ABC's Naked City. She would go on to be nominated for 4 Emmys for work in ABC's Grey's Anatomy and NBC's A Different World. She was inducted into the TV academy's Hall of Fame in 2011.
Carroll was cast in the starring role in Julia in 1968. Ethel Waters was the first black woman to star in her own TV show, playing a maid in the 1950s series Beulah. For her for on Julia, Carroll won the Golden Globe Award for Best Actress in a Television Series" in 1968, and was nominated for an Emmy Award in 1969.
Carroll was nominated for the Best Actress Academy Award her work in Claudine in 1974, but lost to Ellen Burstyn for her performance in Alice Doesn't Live Here Anymore.
Carroll played Dominique Deveraux, a half-sister of family patriarch Blake Carrington, on Dynasty. She played the part in 74 episodes of the show and on its spinoff The Colbys.
Carroll is survived by her daughter Suzanne Kay, and grandchildren August and Sydney.
Culture Editor Tony Sokol cut his teeth on the wire services and also wrote and produced New York City's Vampyr Theatre and the rock opera AssassiNation: We Killed JFK. Read more of his work here or find him on Twitter @tsokol.