News
Greta Gerwig is Building a 4-Film, Lady Bird Shared Universe
Greta Gerwig wants to follow up the excellent Lady Bird with three more films set in and around the same world.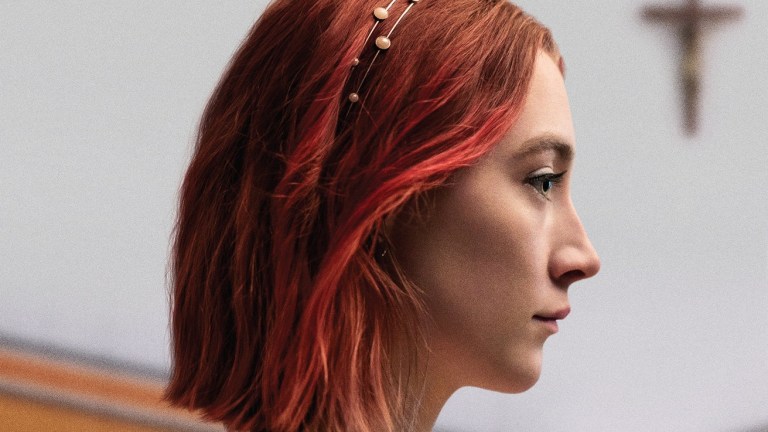 The terrific Lady Bird has a big weekend ahead of it as it heads to the Academy Awards with an armful of deserved nominations under its belt. And now writer-director Greta Gerwig has revealed that she has more stories she wants to tell in the same universe as that film, all set in and around Sacramento.
Chatting to the A24 Podcast (via Vulture), she revealed that "I'd like to make a total of four films that take place [there]. I would like to do a quartet of Sacramento films. It's inspired by the Elena Ferrante Neapolitan quartet – she wrote these four books that took place mainly in Naples. They're so great. I thought, Oh I'd like to do that."
She added that "there's a lot of different parts of Sacramento that I'd like to explore, too. I feel like I have the privilege of being from a place. I'm really from that place – my family didn't move, my family's still there, my friends are still there – I feel like I can actually speak to it with some feeling."
This is an interesting revelation given that shared universes have long been a narrative trick by creators, however they've been coopted in cinematic imagination as of late by superhero films like Disney and Marvel Studios' blockbuster extravaganazas. Yet as we've explored before, the concept is an old one. It has been used for monster movies, and it has also been used by filmmakers like Quentin Tarantino, Kevin Smith, Ridley Scott, and John Landis. Stephen King is also infamous for how he bends his own rules in his literature.
So we are more than welcome of Greta Gerwig creating her own shared universe, one where perhaps a character like Saoirse Ronan's Lady Bird (or is it Christine?) might show up in a cameo while visiting home from New York. Maybe one of her classmates goes on to lead an exciting career as a Sacramento ADA? Okay, we think that Gerwig will come up with something far more interesting than that, as Lady Bird is easily one of the best movies of the last year.