News
Green Lantern Corps Director Search Continues
Despite a recent rumor, Warner Bros. is no closer to finding a director for the Green Lantern Corps movie.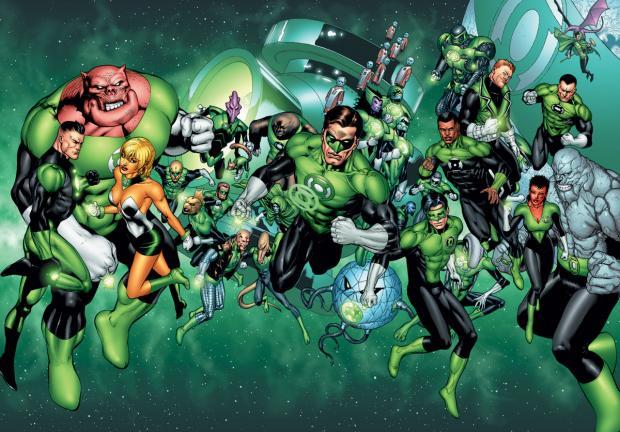 The Green Lantern concept has remained dormant on the big screen since the failure of the 2011 Martin Campbell directed, Ryan Reynolds starring movie, which attempted to kickstart its own DC cinematic universe. It didn't work. Rumors flew that one of the key Green Lanterns, whether Hal Jordan or John Stewart, would make an appearance in Justice League, but that wasn't the case. Instead we had a brief cameo from an alien member of the Green Lantern Corps, but nothing that would indicate the franchise is any closer to returning to life.
On the other hand, using a Green Lantern Corps member does point the way towards the studio's plans for how they can reboot this particular franchise. Instead of a solo film set on Earth, the next attempt will be Green Lantern Corps, a space-set movie said to focus on an older, more experienced Hal Jordan with the younger John Stewart under his wing. David Goyer and Justin Rhodes have been working on the script for some time, and at one point Rupert Wyatt (Rise of the Planet of the Apes) was in the running to direct.
Despite a rumor circulating at the moment, Mission: Impossible – Fallout writer and director Christopher McQuarrie is not under consideration to direct Green Lantern Corps. The rumor surfaced via That Hashtag Show, who have been pretty reliable recently, notably breaking the news that Cheetah would be the villain of Wonder Woman 2. But multiple sources have informed me that this report is untrue. It's a shame, as McQuarrie knows his way around both action and sci-fi, having also written the excellent Edge of Tomorrow.
Green Lantern Corps has long been dated for a June 5, 2020 release. Right now, it seems pretty unlikely it's going to meet that date. Warner Bros. knows they've got a bit of a hill to climb with this property, so it's better they take their time and get it right.