News
Great movie comebacks
How many actors have really resurrected their careers when they previously seemed destined for straight-to-video hell? Tony has some suggestions...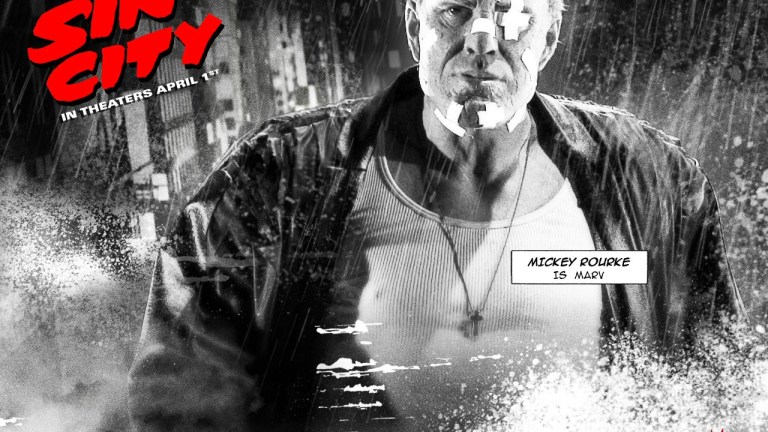 In a very tentative link to Martin Anderson's recently rediscovered interview with Stephen King, let's begin by quoting the horror writer himself. Or rather, the title of one of his novels: Sometimes They Come Back.
For indeed they do, sometimes, come back. However, in this case, we're not talking about long-dead teenagers, but rather movie actors, and their almost-dead careers. In the following article, we examine the phenomenon known commonly as the comeback, with three prominent examples from modern cinema.
John Travolta
When Quentin Tarantino's masterpiece Pulp Fiction was released in 1994, it finally gave jobbing actor Samuel L Jackson the recognition he deserved. Perhaps just as notably, it signalled what was widely regarded as a comeback for John Travolta. Technically, he hadn't actually gone anywhere, since his last movie came out the previous year (according the IMDb). However, considering that movie was Look Who's Talking Now, it may well have been considered the final nail in the coffin of his career.
In fact, if you examine his CV further, apart from the brief highlight of Blow Out, his work after Grease had been completely dry of hits. Compare that to his career after Pulp Fiction and the positive effect of that film is obvious. Although several of his efforts may have fallen short (e.g. Broken Arrow, Michael, Battlefield Earth), it's clear that he once again became a bankable star, worthy of mainstream big budget releases. From the super-cool Chili Palmer of Get Shorty, to the über-baddies of Face Off, The Punisher and Swordfish, Travolta was well and truly back.
Mickey Rourke
Once a good-looking leading man, Mickey decided in 1991 that he would try to resurrect his fledgling boxing career, to the detriment of his job as an actor. As a result of this rather bizarre career move, for the next four years he appeared in only a handful of movies. When he finally retired from boxing and returned to acting, he quickly began making appearances in mainstream movies. However, these were generally small parts, and the first movie of any quality was John Grisham's The Rainmaker in 1997. Other notable movies he appeared in include The Pledge, Spun, and Once Upon A Time In Mexico.
Even with these roles under his belt, it still came as a surprise to many when he took the award-winning lead in Robert Rodriguez's 2005 hit Sin City. Although he certainly put in a fantastic performance, you can't help wondering if his success had anything to with his make-up in that movie. Having had his face pretty much destroyed, followed by plenty of plastic surgery to fix it, in Sin City, the producers had perhaps achieved the impossible by making Rourke look more ugly than he does in real life. Considering that he's been in only two films since (neither of which was any good), this seems quite likely. There's a possibility then, that this could be the briefest comeback ever. Well, there's always Sin City 2 to look forward to.Sylvester Stallone
After providing the voice of Weaver in Antz in 1998, Stallone didn't do anything for the next two years. He was pretty good in that film, and had proved in the previous year with Cop Land that he really could act, so it seems a little unfair that his career dipped at this point. However, when he did make his return, it was with the abysmal remake of Get Carter. For the next six years, his roles were sparse but included a few high-profile flops (e.g. Driven, D-Tox). This time, he deserved it.
When he announced that he was making another Rocky sequel, it seemed very much like the actions of a desperate man. How could a 60-year-old with a strangely puffy face, and an apparent liking of growth hormones possibly make another boxing movie? It seemed almost inevitable that it would be a 'straight-to-video' flop. As it turned out, it was hit, and has paved the way for Stallone to reprise his role as the gun-toting one-man-army John Rambo. Hopefully, it'll be just as good if not better than Rocky Balboa. The Failures
Of course, comebacks don't always quite pan out as expected. Normally, when an actor is considered a 'has-been', it's for a good reason. Perhaps, they were never any good in the first place? Maybe they've grown old and lost their looks? Or possibly, the world just isn't interested in them any more. So to finish off, here's a brief list of failed comebacks:
David Carradine – Kill Bill
Beneficial to his career, maybe, but not the success that was probably expected.Jean-Claude Van Damme – Universal Soldier: The Return
Sorry, Jean-Claude, no one cares anymore.
Paul Hogan – Crocodile Dundee In Los Angeles
Dear oh dear. Perhaps you should try sounding a bit less Australian, Paul.Sharon Stone – Basic Instinct 2
MILFs are okay for a five-minute fumble when your housemates are out for the night, but not for mainstream cinema.
Head to the comments field to start the argument….