News
Gotham City Sirens: Jared Leto Won't "Confirm or Deny" Joker Will Appear
Will Jared Leto be back as the Joker in Warner Bros' Harley Quinn-flavoured Gotham City Sirens? Maybe...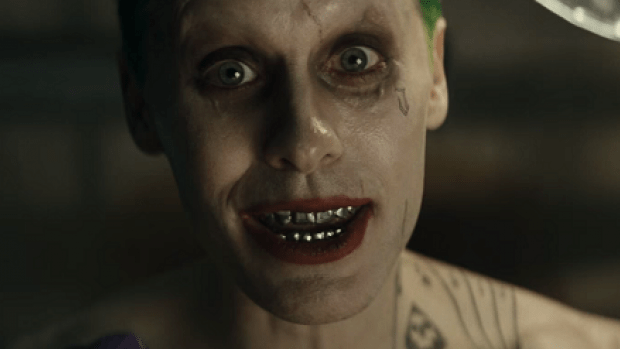 The last we heard, Suicide Squad spin-off Gotham City Sirens was being fast-tracked by Warner Bros, after general audiences found Margot Robbie's Harley Quinn simply delightful.
The film, with Suicide Squad's director David Ayer attached, also nabbed Geneva Robertson-Dworet (of 2018's Tomb Raider reboot) to pen the screenplay, and it seemed we could expect a whole bunch of female villains from the DC universe to join Quinn's return to the big screen, including Poison Ivy and Catwoman.
Since that news back in February it's all gone a bit quiet, sadly, and there's still no release date planned for the film, but that didn't stop Entertainment Tonight from asking Jared Leto if he would reprise the role of the Joker in the forthcoming team-up flick.
"I have no idea. I can't confirm or – maybe I know – but I can't confirm or deny. There are a lot of moving parts with that stuff and we'll see what happens next."
Well, yes, it does sound like he knows if he's set to be in it or not, but clearly he's not ready to tell us. Boo.
You can watch the 30 Seconds To Mars frontman being quizzed on a number of topics below, including Patty Jenkins' Wonder Woman (he loved it):
More as we have it.