Reviews
Good Dick DVD review
Depression, deep-rooted personal problems and an obsession with porn make for a surprisingly touching choice for Valentine's Day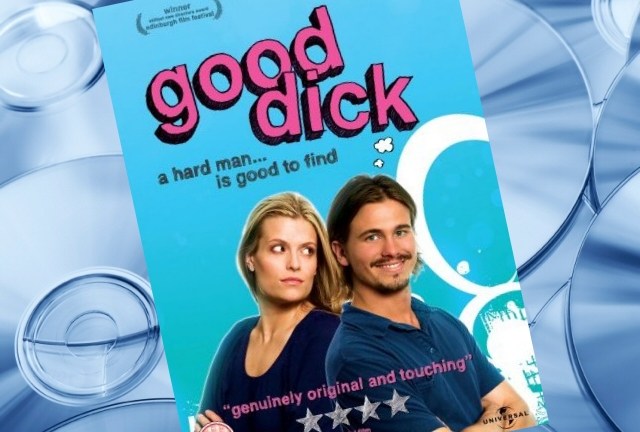 First shown at last year's Sundance festival, this first-time flick from actor/director Marianna Palka fits neatly in the dysfunctional romance genre, comfortably sitting alongside, say, Secretary.
Good Dick centres around a lonely, reclusive, porn-loving girl (Palka) and a video rental assistant (Jason Ritter) from whom she rents her adult pleasures. First encountering each other at the start of the film as he comments on her choice of movies (a marvellous way of introducing Ritter's world-weary, all-too-honest character), he proceeds to steadily stalk his way into her life, but not into her pants.
The pair tussle this way and that as she frequently rejects his advances – at first for friendship, later for sex, then for romance – and generally abuses him. Ever the persistent fellow, Ritter continues his pursuit of her, eventually making progress. All the while, we're given small moments of insight into what why she is so damaged.
I'm guessing that from reading that plot synopsis, you're under no illusions that this isn't your quirky, loved-up romantic film to curl up with your beloved to. Despite the comic leanings of its title, this is no easygoing Saturday night movie. If you like your films with a bit of bite however, this is a worth a look.
Making the most of its indie sensibilities, the film largely takes place in three locations – the video store, Ritter's car and Palka's apartment. Despite, or perhaps because of, this lack of scope, the film feels very real, and very tight, clocking in at just over 80 minutes. The camera gets up close and personal with the key protagonists, following Ritter as he cleans up in his car (we learn he's lost his house halfway through the film) and following Palka through window blinds as Ritter begins his stalking obsession. It's a technique that works well, placing you firmly in their world and giving the film a real sense of existing in a present day not too far away from your own.
The performances are top draw, Ritter and Palka developing a believable and compelling relationship that's carefully constructed over the film's runtime. You might not like the characters they portray – he's a slightly creepy slob of a man, she's a rude, at times plain unpleasant woman – but their relationship is undeniably sweet, in a very strange way. Palka in particular deserves credit for stripping away the layers of her understandably disturbed character in such a thoughtful performance. The reveal towards the end of the film comes as no real shock but it's beautifully played with an understated assurance opposite Tom Arnold's evil-personified father figure.
The film does miss the mark from time to time. The last twenty minutes feels slightly rushed and would have benefited from being stretched out further and some might question the apparent ease that Palka allows this stranger into her life despite her obvious misgivings.
Those concerns aside, this is a fine outing from the first-time director. It's no curl-up-on-the-sofa movie that's for sure and it won't be for everyone, but I found it to be a moving look at a unique relationship and it'll be playing in my house come February 14th.
Extras None
5 February 2009