News
Glass Ticket Giveaway Offers Chance to See Movie Early
Find out how you have the chance to break the Glass early and see the M. Night Shyamalan sequel to Split before anyone else!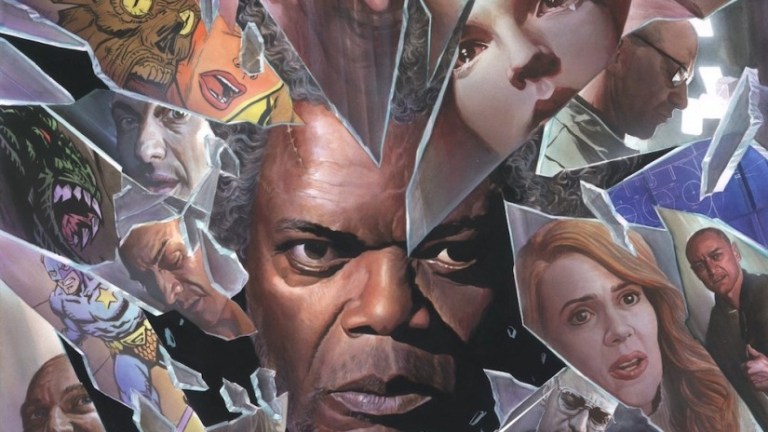 You won't find what comes next in a comic book, but Universal Pictures is offering fans the chance to see M. Night Shyamalan's Glass early and for free. Yep, Universal is providing the chance for fans around the country to break the Glass a day before release and bear witness to the twist that has left everyone as shocked as David Dunn realizing he has superpowers (or does he?)
By going to this link here, moviegoers will be able to find tickets (while supplies last) to special screenings at nationwide theaters. The screenings will be held on Wednesday, Jan. 16, offering the true Shyamalan faithful a preview of the film that left us intrigued as to whether M. Night Shyamalan was crafting a meta-narrative that far exceeds the typical bounds of a superhero movie.
Glass is of course the third and final entry of Shyamalan's superhero trilogy which began 19 years ago with Unbreakable (2000). Released in an era where Shyamalan wasn't even allowed to talk about its comic book themes during interviews—due to comic books being allegedly unsellable—that film birthed a cult following that went mainstream when Shyamalan and Blumhouse Productions partnered on Split, a horror movie with a surprise final reveal that it was also an Unbreakable sequel. Now, almost 20 years after the story started, the adventures of Bruce Willis' stoic David Dunn and Samuel L. Jackson's evil genius, Elijah Price (aka Mr. Glass), reach a crescendo when they are trapped in the same mental hospital as James McAvoy's Kevin Wendell Crumb—the man from Split with 24 alternate personalities, including "the Beast." They're being evaluated by Dr. Ellie Staple (Sarah Paulson), who wishes to persuade them that they do not in fact have supernatural gifts, but you can see for yourself tomorrow night if she succeeds. The film also stars Anya Taylor-Joy and Spencer Treat Clark.
Below are all the cities that the Glass preview screenings will be occurring in.
1.      Los Angeles CA
2.      Orange County CA
3.      New York NY
4.      Chicago IL
5.      Philadelphia PA
6.      Dallas TX
7.      San Francisco CA
8.      Phoenix AZ
9.      Houston TX
10.   Washington DC
11.   Atlanta GA
12.   Miami FL
13.   Boston MA
14.   Seattle WA
15.   Sacramento CA
16.   Denver CO
17.   Detroit MI
18.   San Diego CA
19.   Orlando FL
20.   Salt Lake City UT
21.   Tampa FL
22.   Minneapolis MN
23.   Las Vegas NV
24.   Cleveland OH