News
Giveaway: Win The Cloverfield Paradox on Blu-ray
We're giving away three copies of The Cloverfield Paradox on Blu-ray!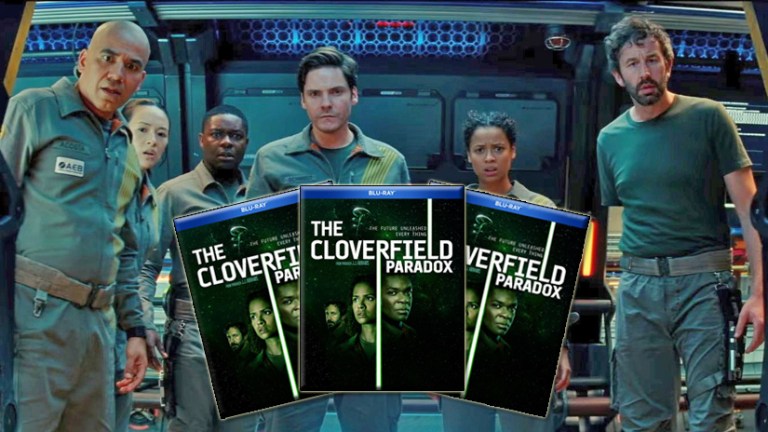 The third film in the well-known Cloverfield franchise from J.J Abrams, The Cloverfield Paradox, follows a group of scientists orbiting above an Earth on the brink of an energy crisis. In order to save the planet, the scientists test a device that could leave the Earth with unlimited power…or trap them in a dark alternate reality that leaves them stranded away from the dimension that they belong to. The film features an ensemble cast, including Gugu Mbatha-Raw (Black Mirror), David Oyelowo (Selma), Daniel Brühl (Captain America: Civil War), John Ortiz (Fast and Furious 6), Chris O'Dowd (Bridesmaids), Zhang Ziyi (Memoirs of a Geisha), and Elizabeth Debicki (Guardians of the Galaxy Vol. 2).
Click here to enter via our official giveaway page.
With the home release of The Cloverfield Paradox, we're excited to give away Blu-ray copies of The Cloverfield Paradox to three lucky winners. Each Blu-ray copy of The Cloverfield Paradox includes a making-of documentary that delves into the film's production and the inspiration behind the film's story. Copies also include interviews with the film's cast and crew as they reflect on bringing the sci-fi thriller to life.
The conception of The Cloverfield Paradox actually began as a science-fiction thriller called The God Particle, which eventually became the third entry in the Cloverfield franchise following Cloverfield and 10 Cloverfield Lane. If you've already seen the movie, we recommend you take a look at our break-down of the film's twisty ending and how it connects to the rest of the Cloverfield universe.
Entries will be accepted until February 15th. Three winners will be chosen randomly and then notified via e-mail. Winners will have 48 hours to respond or other winners will be chosen. Good luck!