News
Giveaway: Win a Copy of The Haunting of Hill House on Blu-ray!
We're giving away Blu-ray copies of Netflix's horror hit The Haunting of Hill House to three lucky winners!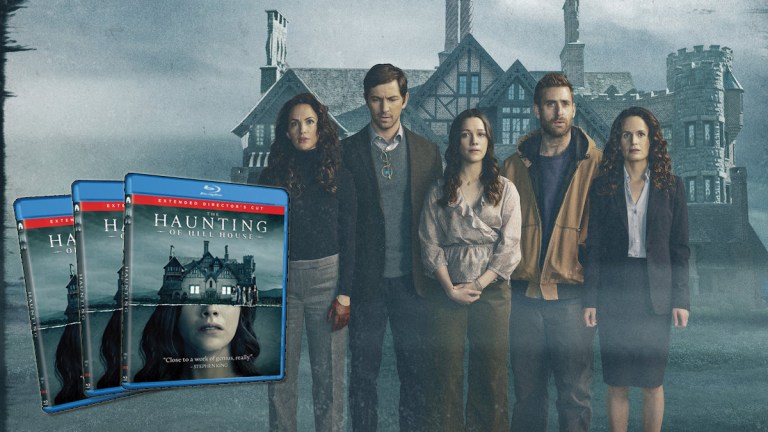 Just in time for the Halloween season, we're celebrating the new home release of The Haunting of Hill House, the acclaimed Netflix original series. Our friends at Paramount sent us three Blu-ray & DVD copies of the first season, complete with all ten episodes and extra content — and we're giving them away to three lucky geeks! The Haunting of Hill House is widely regarded by critics as one of the best shows of 2018, and is included on our list of the best horror shows on Netflix. Every Blu-ray copy of The Haunting of Hill House comes with box art inspired by the series. Other special features coming from each Blu-ray copy is three extended Director's Cut episodes featuring never-before-seen footage and from series creator and director Mike Flanagan (Doctor Sleep). 
Click here to enter via our official giveaway page.
Here's an excerpt from the official synopsis of The Haunting on Hill House:
"The Haunting of Hill House is the critically-acclaimed, modern reimagining of Shirley Jackson's legendary novel about five siblings who grew up in the most famous haunted house in America. Now adults, they're reunited by the suicide of their youngest sister, which forces them to finally confront the ghosts of their pasts… some of which lurk in their minds… and some of which may really be lurking in the shadows of the iconic Hill House."