News
Gifted: Sneak Peek for New Chris Evans Movie
Gifted will have Captain America's Chris Evans fighting for custody of a little genius in Marc Webb's drama.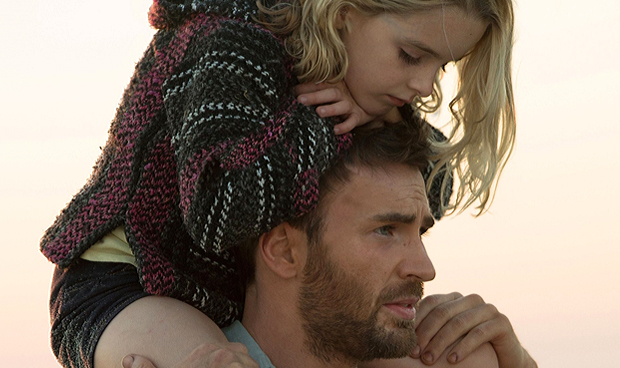 The upcoming drama Gifted marks the return of The Amazing Spider-Man film series director Marc Webb. Ironically, the film has one of the main stars from the Marvel Cinematic Universe in Captain America star Chris Evans, who, in the recent Civil War, shared a memorable shield-stealing scene with Tom Holland's new Spider-Man; the multi-studio iteration that unceremoniously ended Webb's embattled Wall-Crawler series.
While Gifted won't have Evans sporting patriotic battle gear, the film will have a character with a super-power of sorts in a genius little girl. Check out this just-released sneak peek, featuring Evans, young actress Mckenna Grace, and Octavia Spencer…
Gifted Trailer
The Gifted trailer shows the story of struggling single father Frank (Evans), who is raising and home-schooling his late sister's young daughter Mary (Mckenna Grace). However, once Mary starts attending school, her teacher Bonnie (Jenny Slate) discovers that she is a legitimate mathematical genius. Indeed, Mary is a walking TI-84, making immense mental calculations and handling advance calculus. Consequently, the titular "gift" that Mary enjoys becomes the central issue of a custody battle.
While Frank wants to follow his sister's wishes and raise Mary as a normal kid, a rising tide of opposition wishes for the girl to be sent away to a think tank where her intellectual abilities can be more effectively harnessed; a fate that would conceivably deprive her of proper childhood experiences. While Frank faces opposition from within the family, a passionate firebrand of an advocate emerges in Roberta (Octavia Spencer), helping him through the custody ordeal, which is dismantling his life.
Gifted Release Date
Gifted will see Captain America put aside his vibranium shield for some profoundly personal court dates over a little genius when the film hits theaters on April 12, 2017. Check out the trailer below!
Besides an intriguing reimagining of Robert Louis Stevenson in Jekyll, Gifted is the only non-MCU project on Chris Evans's docket. By contrast, this film is merely one role on the surprisingly prolific resume of previous and upcoming projects for 10-year-old Mckenna Grace, who can be currently seen on the ABC series Designated Survivor as the daughter of Kiefer Sutherland's impromptu U.S. President Tom Kirkman. Also, in a bit of IRL intrigue, cast member comedian Jenny Slate is reportedly dating Evans.
Gifted represents Marc Webb's first post-Spider-Man directorial feature gig, working off a script by Tom Flynn, whose last major screenwriting feature was the 1993 comedy Watch It.