News
G.I. Joe 3 Release Date Announced
G.I. Joe 3 might be a full reboot, and it will arrive in March 2020.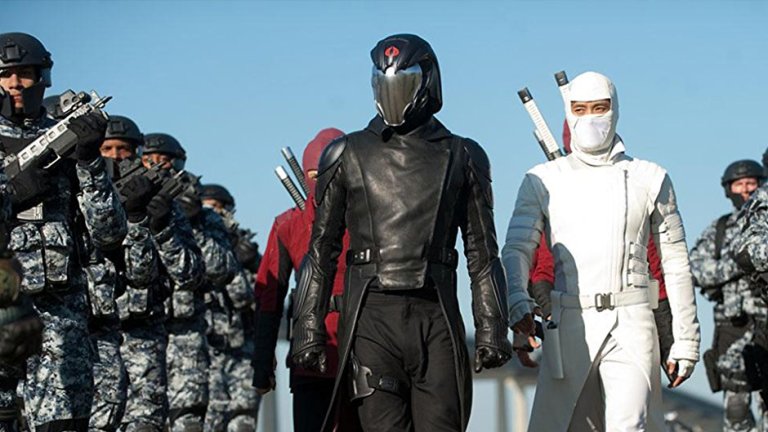 It has been far too long since we've had any G.I. Joe 3 news. It's really something that we've only had two big screen outings for one of the most popular toy lines of all time, when you think about it. G.I. Joe was more than just the most massive military themed line of action figures and vehicles in history, and more than a wildly successful animated series, and more than a surprisingly great (and long running) comic book series. G.I. Joe is a pop culture brand that defines the '80s in a way that superhero franchises do our modern era.
But 2009's G.I. Joe: The Rise of Cobra never really felt on-brand, but did well enough to warrant a sequel, 2013's vastly superior G.I. Joe: Retaliation. Despite feeling far more like classic Joe, Retaliation didn't set the box office on fire, and despite some noises here and there about G.I. Joe 3 (which at one point may have included a Transformers crossover!), the franchise has been a dead issue.
Back in April, Hasbro global brand licensing chief Simon Waters indicated (via the Los Angeles Times) that a change was in the works for the franchise. "The world has changed, and I think you're going to see G.I. Joe changing with it," Waters said. "There's going to be a much more contemporary approach to the whole franchise, and that will allow us to develop different characters."
"We hope to create a head snap," added Hasbro Chief Content Officer Steve Davis. "It's a different kind of Joe – one that still resonates with 'Joe' fans but brings in an uninitiated audience and expands the audience internationally and domestically."
So it sounds like there's a full reboot in store for G.I. Joe 3. Whatever that may mean, Paramount has finally set a release date of March 27, 2020 for the flick. We'll see if it makes it.