News
Ghostbusters 3: Jason Reitman Promises to 'Hand Movie' to Fans, Internet Disapproves
Director Jason Reitman says Ghostbusters 3 will "hand movie back to fans." Leading some to ask, how was it ever taken away?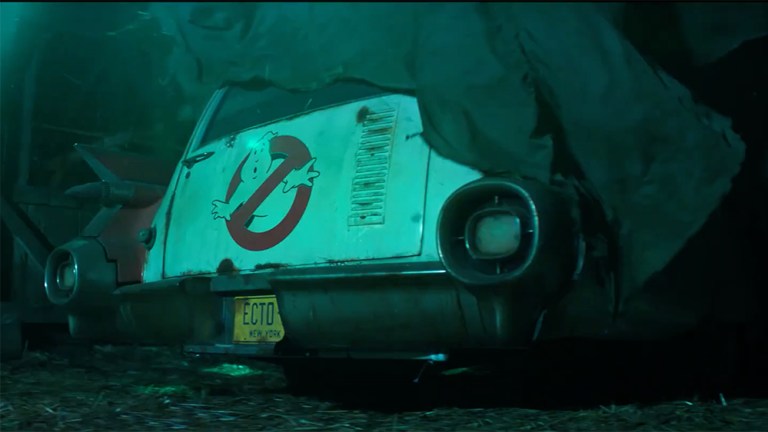 There's been a lot of trepidation around approaching Ghostbusters—like at all in conversation—over the last few years. As you might recall, director Paul Feig attempted to update the original film with a remake that starred four hilarious women in 2016. The internet—or at least vocal and virulent voices, many stirred by misogynistic outrage—did not take it well. As a consequence, Sony fast-tracked a more traditional Ghostbusters 3, one directed by Jason Reitman, the son of the original films' helmer. Nevertheless, as Jason Reitman makes his intentions to please "the fans" known, different quarters of the internet seem fairly displeased today as well.
The news comes via Reitman appearing on the most recent episode of Bill Burr's Monday Morning Podcast. Chatting about his new project, which follows up a variety of Oscar nominated and highly respected work, including Juno and Up in the Air, Reitman attempted to suggest his film would be a love letter to the original 1984 comedy Ghostbusters, directed by his father Ivan Reitman, and not like his regular indie cinema output.
"I'm not making the Juno of Ghostbusters movies," Reitman told the podcast. "We are in every way trying to go back to original technique and hand the movie back to the fans." Reitman goes on to suggest he studied the filmmaking techniques employed by his father at a minute scale while replicating them in the film's teaser, which was released last month.
Certainly a poor choice of words, the immediate question following Reitman's remarks is who are "the fans" and why must be they handed "back" Ghostbusters? Is he implying that someone took it away from them? This appears to be the takeaway for many instant think pieces and hot takes on the internet, most of which have understandable issue with Reitman suggesting that his Ghostbusters 3 will not be like his most critically lauded and female-led film, which starred Ellen Page as a pregnant teenager and was written by Diablo Cody, as well as the suggestion that he might be giving it back to a certain type of fan. Is he trying to make Ghostbusters "great again?"
This immediate reaction comes from a place of justified frustration: Long before Paul Feig's 2016 Ghostbusters was released, the level of vitriol and sexist malice aimed at the picture and its cast of Kristen Wiig, Melissa McCarthy, Kate McKinnon, and Leslie Jones was so toxic that simply putting the film's title above an article led to a cesspool of slurs in the comment section. Eventually, Leslie Jones quit Twitter due to the personal attacks being aimed at her for simply appearing in the movie. Some are considering Reitman's comments as at best a submission to such toxicity.
However, it is worth noting that when Reitman refers to "fans," he includes himself as one. In the same podcast interview, he refers to himself as "the first Ghostbusters fan," having gotten early glimpses of his father's movie on the set as a child. And honestly, it is easy to understand what he means without turning the comment into a pseudo dog-whistle for the alt-right. Ghostbusters (2016) was, unfortunately, a box office disappointment. On a budget of nearly $150 million, it made less than $230 million worldwide. A loud and whiny subsection of Reddit or Twitter didn't cause audiences to reject that film; it didn't appeal to a large swath of fans of the original two movies and did not create a large enough new fanbase of younger generations to justify its price tag, never mind one for a sequel.
So Sony opted to return to the style of storytelling audiences want of nostalgic sequels. Cynical? Yes, but given the success of other franchises that made legacy sequels in which new generations discover the alleged wonder of the past (say, Star Wars: The Force Awakens, Creed, or Jurassic World), it is prudent. Reitman is hopefully coming from a place of sincerity when he speaks of his love for the original films, and in typical public relations logic, he's trying to convey that love for the old will be present in his new film—hopefully even as he updates it for a more politically aware audience, such as seen with how Star Wars evolved while still providing fan service. In a best case scenario, the new generation on screen will still create a cast of characters as varied as those played by Daisy Ridley, John Boyega, Oscar Isaac, and Kelly Marie Tran in another beloved revival.
It is possible, likely even, that in Reitman's attempt to suggest this movie will be more popular with a wider berth of fans than the 2016 movie, he did not mean to say it is targeted squarely to the mouth-breathers who ran Jones off social media, albeit the franchise model of Ghostbusters 3 is designed to get them into the tent too. It is possible to be a fan of the original film and in good faith not care for the 2016 remake (I didn't, to my disappointment as I wanted it to silence fandom's worst elements). Still… these comments did not do Reitman or his movie any favors this week.
UPDATED: Reitman has since clarified his comments via Twitter, saying "Wo, that came out wrong! I have nothing but admiration for Paul and Leslie and Kate and Melissa and Kristen and the bravery with which they made Ghostbusters 2016. They expanded the universe and made an amazing movie!"
David Crow is the Film Section Editor at Den of Geek. He's also a member of the Online Film Critics Society. Read more of his work here. You can follow him on Twitter @DCrowsNest.