Reviews
Get Smart DVD boxset review
Mark finds a new love, as he revists the old Mel Brooks TV show that inspired the recent movie...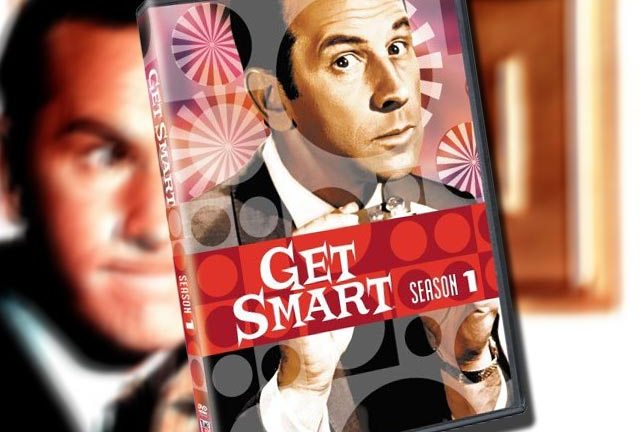 I need to get one thing out of the way before I start this review. Barbara Feldon as Agent 99 is one gorgeous lady. Throughout watching this first series of Mel Brooks' spy comedy I could not stop staring at her. Captivating just about covers it.
With that out of the way, here's the review…
Get Smart, the 1960s cult comedy series created by Mel Brooks and Buck Henry, fully deserves the treatment it has been given in this five-disc boxset. It's aged very well; the comedy is bang on the money and while watching episode after episode in succession can become a little much, taken in small chunks confirms just how strong a concept the show was.
Following agent Maxwell Smart on his trials against evil organisation KAOS, it's not hard to see what Get Smart was spoofing – after all the exciting world of James Bond was a prime target. That the show still holds up today, in a world where Austin Powers' slapstick spy shtick has been etched on our minds, is testament to the writers, the actors and the show's willingness to mix action and comedy in equal measure.
Part of its lasting appeal has to go down to the man behind Smart himself. Don Adams was a stand-up comedian and variety show act who had proven himself perfect for the role. His comic timing and physical ability show through in every one of the thirty episodes on display here, which includes the double-episode Ship of Spies, which was awarded an Emmy. Similarly his partnership with Barbara Feldon, demonstrates genuine rapport between the pair with a sexual chemistry that underlies many of their scenes together.
Set pieces are also a key part of the Get Smart universe and these are always excellently done. For example, a sequence in episode four, Our Man In Toyland, which places Smart in a toy store to hunt down KAOS agents, sees him looking to hook up with fellow CONTROL agents within the same store, hidden behind mirrors and alongside mannequins. Smart's route to speak with each of them is wonderfully choreographed and turns a seemingly ordinary scene into something else entirely.
Excellent acting support from Smart's Chief, Edward Platt and the raft of KAOS and CONTROL agents throughout the series makes for a fine ensemble cast and then there are all the gadgets to enjoy, including the infamous shoe phone.
Where the disc really delivers though is in the presentation. The care and attention paid towards putting this boxset together is truly impressive. Each episode is gloriously transferred to the DVD format with both sound and picture quality standing up to close scrutiny.
A massive debt is owed to Barbara Feldon for her participation in the DVD as she has recorded individual audio introductions to both episodes and extras. It's a nice touch and shows that all those involved really have a respect for the DVD format.
This shows through even more when it comes to the extras, all laid out on a fifth disc within the package. The DVD makers have thrown the kitchen sink at this one, including a blooper reel, TV promo adverts, an interview with series co-creator Buck Henry, commentary on two episodes and a fifteen-minute featurette on the show. Added to that are early appearances of Don Adams on The Andy Williams Show and The Bill Dana Show, with the latter showcasing Adam's early inspiration for the Smart character, house detective Byron Glick.
Best of all though is footage from the Get Smart Reunion Seminar in 2003. Lasting an hour, this gathering of the show's cast and crew is full of insights into how the show was made and the inspirations behind it.
It's a shame though that Mel Brooks' contribution to these extras is extremely slight, lending only an audio commentary to the pilot episode. It would have been nice to hear more about his thoughts on the show and its stars, as his approach to comedy is so inherent throughout the series. Still, with such an embarrassment of riches on offer that puts so many other television DVD sets to shame this is less of an issue that it otherwise may have been.
Whether you're an old fan or coming to the party late, give Get Smart a go. It's an early highlight of Brooks' career and well worth a million dollars. No? Would you believe £35?
Show:
Features: