News
Get Out Returns to Theaters for Free on President's Day
As Oscar nominations glisten for Get Out, moviegoers will get to see the inventive horror film at theaters… for free!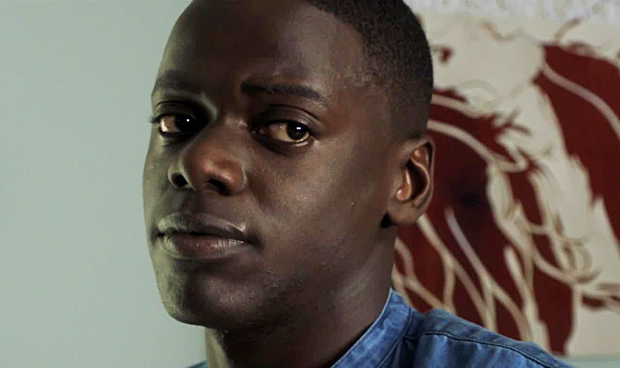 Get Out, which brandishes an original horror twist on a seemingly conventional premise, has managed to make a substantial imprint in the movie industry, evidenced by the array of awards it's already reaped, notably with Oscar nominations for Best Motion Picture, Actor, Director and Screenplay. Now, those who have yet to see the film can witness the reason for those accolades when it returns to theaters, free of charge, for President's Day.
An offer is on table on behalf of Universal Pictures and writer/director Jordan Peele to see Get Out on the big screen for a free one-day-only sceening on President's Day, February 19. The screenings will take place at 55 locations across the U.S. at 7:00 p.m. and tickets – which are on a first come, first served basis – need to be requested in advance on the website that the studio has set up, GetOutOneYearLater.com.
Peele himself apparently came up with the idea for the free screenings, which not only celebrates Black History Month, but the one-year anniversary of the film's initial release, back on February 24, 2017. As Jim Orr, President, Distribution, Universal Pictures describes of the idea behind the event:
"When Jordan approached us about a way to thank fans one year after the release of Get Out, we thought a Presidents' Day screening during Black History Month would be a wonderful way to commemorate the film's impact. Adding, "The success of his stunning vision would not have been possible without the audience's passion for both Get Out's groundbreaking storytelling and its deft use of art as society's mirror."
Indeed, the idea of Get Out being a groundbreaking film is not just a PR platitude. The film depicts a familiar dramatic scenario in which a black man, named Chris (Daniel Kaluuya), at a crucial stage of his relationship with his white girlfriend, Rose (Allison Williams), takes a trip to her successful family's bucolic estate to meet her parents. While Chris's fears of parental prejudice are allayed, it quickly becomes clear that the overt friendliness of Rose's family – bordering on obsequiousness – is a creepy façade designed to hide sinister motives. – While we'll avoid any spoilers here, it's safe to confirm that Chris's anxiety will prove to be justified in ways that he (or anyone, for that matter,) could not possibly imagine.
In the meantime, Jordan Peele and everyone involved with Get Out are undoubtedly excited about the film's chances at the 2018 Academy Awards, which will take place on March 4, airing on ABC at 8:00 p.m. EST, 5 p.m. PST.