News
George R.R. Martin's The Ice Dragon to Become a Movie
An early George R.R. Martin fantasy, children's novella "The Ice Dragon," is going to be an animated movie he might write.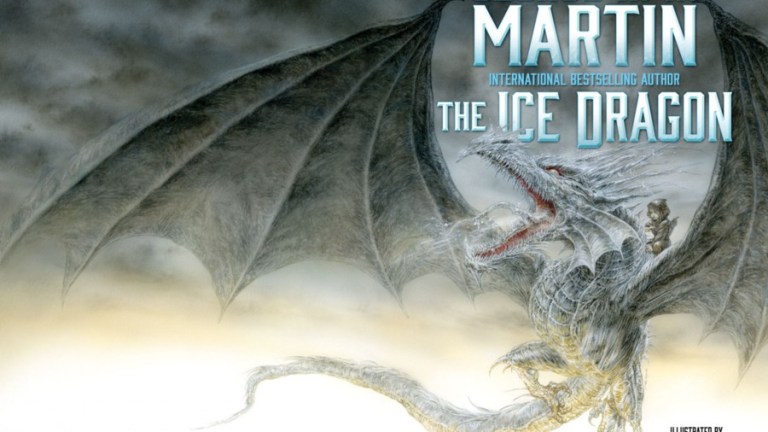 In a time before Game of Thrones or "A Song of Ice and Fire," and in a world where summer children didn't even know there could be something so agonizing as waiting for news on The Winds of Winter, there was George R.R. Martin's first fantasy story: "The Ice Dragon." And now that frosty tale is coming to the screen faster than you can say "dracarys."
It was announced Wednesday that Martin's short story for children will become an official The Ice Dragon movie at Warner Animation. The Warner Animation Group revealed the news, including that Martin is attached to the project in the role of producer. Further it has been rumored by the trades like THR that Martin is considering taking a crack at the screenplay and adapting it to screen.
For the record, despite how Game of Thrones Season 7 ended, "The Ice Dragon" has no relation to Westeros. Originally published in Ace Books' anthology Dragons of Light, "The Ice Dragon" was released in 1980, a full 16 years before A Game of Thrones introduced us to Westeros. Not that it has since been published with an emphasis in marketing that blurs that line and smudges the facts about where it falls in Martin's most famous canon. (Hint: nowhere).
The idea of a children's animated film sprung from the mind of George R.R. Martin is an amusing one. And him writing the screenplay in one sense is even more tempting, considering he spent years as a screenwriter in Hollywood and wrote what I still argue is maybe the best scripted hour in Game of Thrones history, season 2's "Blackwater." (Amazing how characterization and an emphasis on relationships could overcome the relatively small budget of those early days for the series.)
However, this does not mean any fan of Martin's "A Song of Ice and Fire" would ever want him to write The Ice Dragon. Not when The Winds of Winter, the sixth and ostensibly penultimate novel in Martin's book series, still hasn't come out when once upon a time Martin believed he could have finished it by Christmas 2016.
Seven Hells, will Martin's fans be unhappy if he takes the screenwriting assignment for the picture. Of course he goes by the beat of his own dragon.