News
George Miller Sets Next Movie, Idris Elba and Tilda Swinton to Star
The Mad Max: Fury Road director will make Three Thousand Years Of Longing with stars Idris Elba and Tilda Swinton.
Three Thousand Years of Longing would be a good title for a documentary about the problems director George Miller had making Mad Max: Fury Road – or even about his ongoing legal dispute with Warner Bros over it – but it's actually the name of an epic love story about genies. 
THR reported that Miller is on the verge of selling his script to the film, which he intends to direct as his next project. Very little known about the plot at the moment, but it's rumored to be "light-years in the opposite direction" from the tone of Fury Road.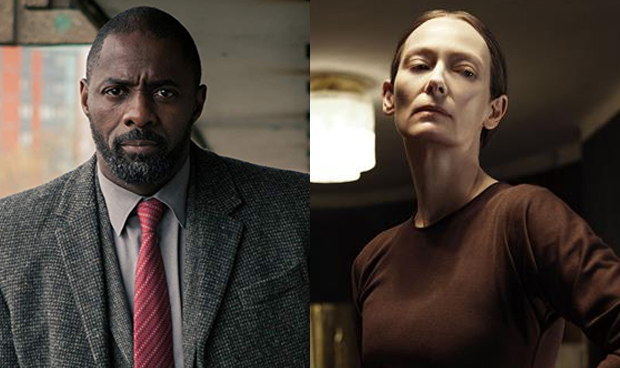 A subsequent report by THR would reveal that Three Thousand Years of Longing has procured the dynamic duo of Idris Elba and Tilda Swinton as headliners. However, details about their characters are still being kept under wraps. Elba will next be seen in the Netflix comedy series, Turn Up Charlie, and is filming his villain role in the August-2019-scheduled Fast & Furious spinoff movie, Hobbs and Shaw. Swinton will be seen in the remake of horror classic, Suspiria, which arrives on November 2.
Also known as Djinn, it sounds like Three Thousand Years Of Longing will be some kind of historical epic about genies – possibly set in Arabia, where genies tend to hang out. Whatever it is, it sounds like another radical U-turn for Miller, who seems to have made a career out of doing the exact opposite of what everyone else expects him to.  
Going from three Mad Max movies to spooky rom-com The Witches Of Eastwick, to terminal illness drama Lorenzo's Oil, to Babe: Pig In The City, Happy Feet, and then Fury Road – a movie about a lovelorn genie doesn't actually sound that weird when you put it in context. 
Miller is set to produce the film alongside Doug Mitchell, and the bidding war is expected to start next week. Whatever legal troubles Miller still seems to be having with Warner Bros over his deal on Fury Road (and he's got plenty), his name is still hot stuff in Hollywood. More Mad Max movies are apparently still in the works, but we'll have Three Thousand Years Of Longing first. Maybe literally.
Read and download the Den of Geek NYCC 2018 Special Edition Magazine right here!