News
George Clooney to revive Jack Ryan franchise?
He's been Alec Baldwin, Harrison Ford and Ben Affleck. Now? Could Jack Ryan be turning into George Clooney?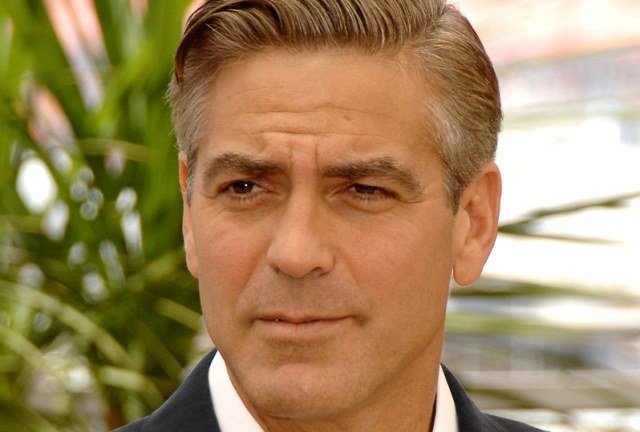 Pop quiz: is there a more underrated modern day cinematic action franchise than the Jack Ryan films? Granted, across four films we're now seen three actors play the lead role, and they seem to get through Jack Ryans at a rate faster than Warner Bros used to get through Batmans, yet of those four films, at least two are genuinely very, very good.
I've always got time for Alec Baldwin and the film The Hunt For Red October, not least because of Sean Connery's marvellous non-existent Russian accent ("Comradesh! We shail into history!"), and there are moments in the Harrison Ford-led Patriot Games that also deliver, not least the assault on the house near the end.
But it was Clear And Present Danger, a genuinely intelligent action thriller, that really lifted things for me. Here was a film with a complicated plot that didn't care, such was its confidence in the source material. And while it took about ten minutes too long to get out of the traps, it was a terrific movie, and arguably one of  Harrison Ford's very best.
And then we got The Sum Of All Fears, directed by Field Of Dreams helmer Phil Alden Robinson. Robinson doesn't direct that many films, and he really should (he has Sneakers to his name, too, as well as a Band Of Brothers episode), as this is a fine action thriller, again with some excellent moments. It survives the casting of Ben Affleck as Ryan, as he acquits himself decently enough (although he must surely have wished he'd got the role his best mate did at the same time, when Matt Damon signed on to play Jason Bourne for the first time). Then it loads – as the best Ryan films do – itself with an excellent supporting cast, led by Morgan Freeman in mighty form.
The franchise has been in the doldrums, however, collapsing roughly around the same time Affleck's acting career did. And since then, there was talk of both Ford reprising the role for a third time, and perhaps starting again with Ryan Gosling as Ryan (the film we'd like to see most of all).
Yet, in the aftermath of his decamping from Warner Bros to Sony, it's now George Clooney who's believed to be interested in reviving Ryan at, er, Paramount. It's being reported at The Daily Beast this morning that Clooney is on the hunt for a new franchise, given that there's not going to be another Ocean's film.
According to the article, "A source says he expressed interest in playing Jack Ryan when and if Paramount attempts to revive the Tom Clancy series. Clooney seems to recognize that at this time in the world and this time in his life (he's pushing 50), it's time for some commercial maintenance."
This is the same George Clooney who once admitted, if memory serves, that he'd made enough money from Batman & Robin to not need to work again. That said, given that he mixed commercial and personal projects arguably better than anyone in Hollywood right now, you won't get any grumbles here.
So Clooney as Jack Ryan? It might work, but you can't help but think that Paramount is likely to want to go younger. Much though Clooney has broad appeal, he rarely opens a movie off the back of his name – indeed, it's arguably the ensemble power that made three hits out of the Ocean's trilogy – and he would have to be marked as a gamble.
Still, this writer is keen to see Mr Ryan strut his stuff again on the big screen, and Clooney – if someone was willing to take the risk – could well be a fine choice for the role.