News
George Clooney Eyes Directing Sci-Fi Film Echo
George Clooney might be taking a sci-fi plunge, since he's in talks to direct the tech-tinged thriller, Echo.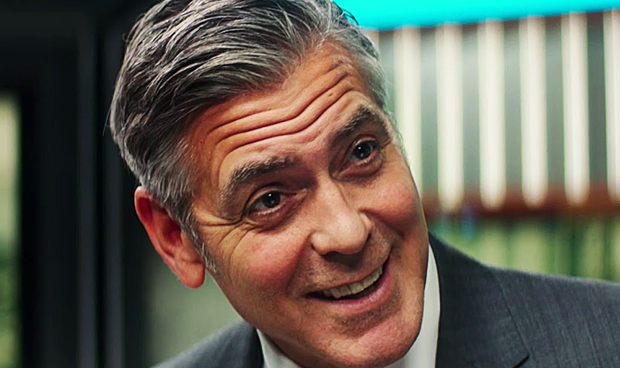 While things like a high-profile marriage and global activism have limited George Clooney's traditional occupation as a movie headliner, he has been spending more time behind the camera lately in the capacity of a director. Indeed, Clooney appears to be homing in on his next feature directorial gig with a sci-fi-themed thriller, called Echo.
20th Century Fox (which is being courted by increasingly exorbitant offers,) is currently in early talks with George Clooney to direct Echo, reports Deadline. The project would have Clooney working off a script by Christopher MacBride, the writer/director of the 2012 thriller, The Conspiracy, and the 2019-scheduled thriller, The Education of Fredrick Fitzell. Along with prospective director Clooney, MacBride will be joined here by Shawn Levy, Dan Levine and Dan Cohen, who are producing for company 21 Laps.
The Echo script is being described as a thriller with a sci-fi edge. The story centers on a drone specialist who's dealing with a psychological crisis, one that's rooted in constant romantic (and seemingly supernatural) suspicion about his lover. As the description questions, "is he paranoid in suspecting his lover is not who she appears to be, and could she possibly have been replaced?" Consequently, Echo should showcase a topically-appropriate quandary for a protagonist who specializes in drones; a technological avenue that's heavily discussed in the arena of privacy concerns.
George Clooney's more immediate directorial plans center on Hulu's television miniseries adaptation of Joseph Heller's Catch-22 (in which he will also play a supporting role), coming off the 2017 Coen Brothers-penned mystery movie, Suburbicon. His previous efforts include The Monuments Men, The Ides of March, Leatherheads, Good Night, and Good Luck and Confessions of a Dangerous Mind, along with TV work on HBO's Unscripted.
Echo is only just starting to take shape, but we will keep you apprised of the developments as they occur!