News
George Carlin Biopic Coming from Moneyball Writer
There are no words you can't say in the movies, so the upcoming George Carlin biopic will include the naughty seven.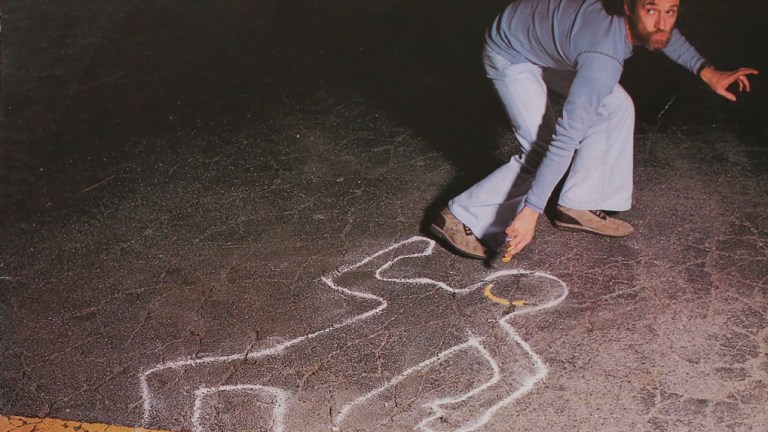 Comic legend George Carlin said his job description was foole, on the Occupation Foole album. He said he always wanted to fill out official forms that way, but would add the final "e" to piss people off.  Stan Chervin, the Oscar-nominated screenwriter of the film Moneyball, will explore Carlin's day, and night job, in an upcoming official biopic, according to Variety. There is no word on whether the as-yet-untitled project will be released in theatrical, streaming or TV format. The film will be produced by The Jackal Group.
"We are honored to tell the story of one of the most important and influential comedians of all time, and to do so alongside those who knew him best," Jackal Group's Chairman and CEO Gail Berman and President Joe Earley said in a joint statement. "In addition to shaping comedy and culture for decades, and entertaining generations of audiences, Carlin's battle to protect free speech continues to impact our daily lives and is as relevant as ever."
The film is also being produced by Carlin's former manager and best friend for 35 years Jerry Hamza, who executive produced 11 of his comedy specials, as well as the standup's former agent Bruce Kaufman.
Further reading: Trailer Promises George Carlin's New Album Will Feature Unreleased Performance
"I'm very excited to be involved with a film based on George's life," Hamza said in a statement. It was wasn't until after George died, I realized he was a hero. As a performer, George would never 'sell out,' and never comprise his beliefs – I learned so much from him. I think the public will be very happy to learn about George's life. He was truly the top of the ladder in his field."
Carlin was born in New York City in 1937 and his irreverent urban verbal sparring took on politics, religion, and language itself. Legendary comedian and first amendment icon Lenny Bruce anointed, or condemned, Carlin as his successor, saying "You are the next one" long before the bit "Seven Words You Can Never Say on Television" was adjudicated in the U.S. Supreme Court. The 1972  case FCC v. Pacifica Foundation delineated the extent government could regulate speech on broadcast and radio. Carlin was awarded the "Freedom of Speech Award" by the First Amendment Center in cooperation with HBO's U.S. Comedy Arts Festival in Aspen, Colorado, in 2002.
Further reading: George Carlin Concerts and HBO Specials Coming to DVD
Rolling Stone magazine ranked Carlin second to only Richard Pryor on its list of the 50 best stand-up comics of all time in 2017. Carlin's career spanned over five decades. He recorded 23 albums, pulling in five Grammy Awards, appeared on The Tonight Show more than 130 times, hosted the first episode of Saturday Night Live in 1975, and made 14 comedy specials for HBO. Carlin wrote three New York Times best-sellers. Carlin started comedy as a duo with Jack Burns. Carlin also replaced Ringo Starr as the voice of Mr. Conductor on the PBS show Shining Time Station.
Carlin died at the age of 71 in 2008 on June 22, 2008, the same year he was named the 11th recipient of the Kennedy Center's Mark Twain prize for American humor.
The Jackal Group is currently in production on an animated Addams Family movie starring Charlize Theron and Oscar Isaac for MGM.
Culture Editor Tony Sokol cut his teeth on the wire services and also wrote and produced New York City's Vampyr Theatre and the rock opera AssassiNation: We Killed JFK. Read more of his work here or find him on Twitter @tsokol.