News
Gemini Man Trailer, Release Date, and More for Will Smith Sci-Fi Movie
Director Ang Lee tackles Gemini Man, a clone-centric sci-fi action film starring Will Smith.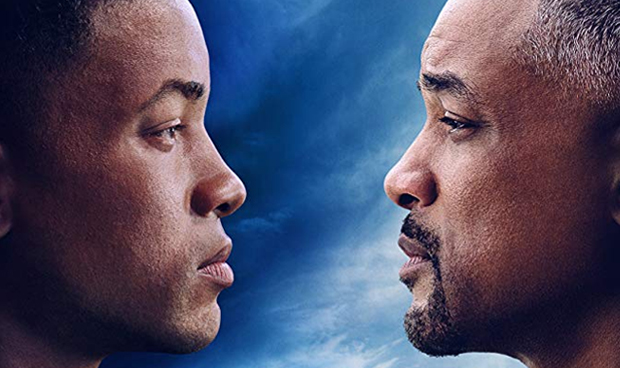 Gemini Man comes to the table as a unique genre offering in which megastar Will Smith plays an assassin who is forced to tangle with a younger clone of himself. Indeed, as Smith himself says in a posted impromptu tagline, "I'm gonna kick my own ass."
However, the film isn't just bringing a concept to the table, since it's headed by two-time Oscar-winning director Ang Lee, who worked off a script co-written by Game of Thrones co-creator David Benioff, along with Billy Ray and Darren Lemke.
This is one of those ideas where it seems wild that no one has tried it yet. Here is everything we know about Gemini Man.
Gemini Man Cast
For star Will Smith, Gemini Man is an intriguing return to the arena of big-screen blockbusters, especially after dropping out of his last major franchise when opting not to return as Deadshot in DC/Warner's Suicide Squad sequel. He appeared in the late-2017 Netflix movie, Bright, and appears as Genie in the May-scheduled Aladdin live-action film, after which he'll field a role reprisal 17 years in the making when he returns, opposite Martin Lawrence, for the 2020-scheduled threequel, Bad Boys for Life. 
Mary Elizabeth Winstead (Fargo), Benedict Wong (Doctor Strange), Clive Owen (The Knick) and Douglas Hodge (Catastrophe) also fill the cast.
Gemini Man Trailer
Check out the Gemini Man trailers, which show how Will Smith's legendary aging hitman faces a 25 year-old clone of himself created by a shadowy organization represented by Clive Owen's character.
Here's the earlier trailer.
Gemini Man Release Date
Gemini Man gets ready to showcase doppelganger devastation on Oct. 11.
Gemini Man Details
Director Ang Lee–who won Oscars for Brokeback Mountain in 2006 and Life of Pi in 2013–comes into the film with action experience from Crouching Tiger, Hidden Dragon and the pre-MCU Marvel effort, Hulk. His last film was the 2016 drama, Billy Lynn's Long Halftime Walk.
The story of the script by David Benioff and Billy Ray and Darren Lemke, however, is a longer story, with the project having passed through several sets of hands over the past 20 years before finally coming to fruition.
Likely the part that will most impress fans is that Will Smith will be playing his younger counterpart via an entirely CGI-character. This ain't no Looper where Joseph Gordon-Levitt wears Bruce Willis shaped prosthetics!
Joseph Baxter is a contributor for Den of Geek and Syfy Wire. You can find his work here. Follow him on Twitter @josbaxter.