News
Geeks Vs Loneliness: when someone you know is being bullied
A few thoughts on what to do if someone you know is having a tough time with bullies...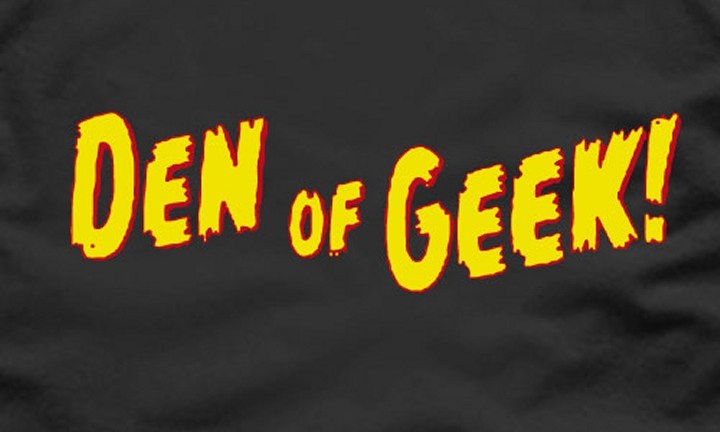 This article comes from Den of Geek UK.
Hello, and a very warm welcome to Geeks Vs Loneliness, our spot on the site where we talk about bits and bobs that may be affecting you, or people around you. There's no preaching, no magic, no alchemy, no brilliant solutions here. Just small things. That, and the fact that however anonymous the internet may seem, we and others do genuinely want you to find happiness. Just read the comments for the many articles we've done in this series to date for proof of that.
This week is more for people who see a friend or relative of theirs in trouble. We've certainly talking about bullying before in Geeks Vs Loneliness, but one thing we wanted to address is just what to do if someone you know is on the receiving end of bullies.
One quick bit of business: when we're talking about bullies, we're aware it's a broad term. The majority of bullying, we'd suggest, is verbal rather than physical. That said, hopefully what we've written here will be of use, however the bullying manifests itself.
Firstly, the obvious one: talk to your friend. Let them know that you see they're being bullied, and that you want to help them. They may not want you to – sadly, those of us who have been on the receiving end of bullies can testify that attempts to stop them sometimes have the opposite effect – but do make sure that they know they have your support. Just the feeling of having someone on your side can make bleak days a little more bearable.
If it's possible, is there a way you can stand up for them? Be it in a school, workplace, or social situation? Not always overtly, either. Just talking to someone when everyone else is sniggering at them, or making them feel bad, can make a welcome difference.
A further obvious but small point made by pretty much every organisation that deals with bullying in some way: don't join in. We say this because it's easy to slip into accidentally joining in – we're not suggesting you'd overtly do so. Things like laughing at a cutting comment, offering any slight tolerance that may unwittingly suggest that it's okay to bully someone in your presence. Bullies need audiences a lot of the time, and it's important not to be one. Can you rally colleagues and other friends to ensure they don't join in?
If it's – understandably – tricky for you to support your friend in public, then please do what you can in private. Offer them support, and try and encourage them to talk to someone – or offer to talk to someone on their behalf.
There is sometimes a conundrum, and it'd be remiss not to acknowledge it. A friend may confide in you, with the express proviso that you don't tell anyone. However, you also know that if you don't, there's a strong chance that things will never improve. All we can say there is you know your friend best: perhaps ask permission to talk to someone in private – a boss, a teacher, another friend – and let them know that something's going on. Or offer to go with them to talk to someone. Anything to let them know they're not alone.
This is such a complex issue, and inevitably, we've barely done it justice here. At the very least, there are few things in life as precious as a really good friend. Just the fact that you're willing to read our ramblings this far suggests you might just be one.
Thank you, as always, for reading. And please add any thoughts or suggestions in the comments below. None of us bite.